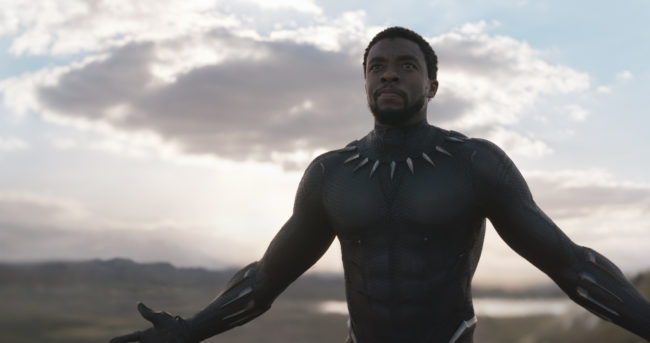 'Black Panther' has become a cultural phenomenon over the past few weeks. It's been a long time since a movie has broken into the cultural zeitgeist in such a new and refreshing way.
The star of the film, Chadwick Boseman is also, of course, having a career-defining moment coinciding with the rise of 'Black Panther' and Disney could not have dreamt of having a better spokesperson. Chadwick recently appeared on Jimmy Fallon to do some press for the film and while he was there, they had some fun with unsuspecting fans of the film and the results were truly remarkable.
We've attached the video from Jimmy Fallon and the synopsis for 'Black Panther' below.
'Black Panther fans filmed a video message sharing what the movie means to them – what they didn't know was that Chadwick Boseman was right behind the curtain, waiting to surprise them.' Via NBC
'After the death of his father, T'Challa returns home to the African nation of Wakanda to take his rightful place as king. When a powerful enemy suddenly reappears, T'Challa's mettle as king — and as Black Panther — gets tested when he's drawn into a conflict that puts the fate of Wakanda and the entire world at risk. Faced with treachery and danger, the young king must rally his allies and release the full power of Black Panther to defeat his foes and secure the safety of his people.' Via Disney