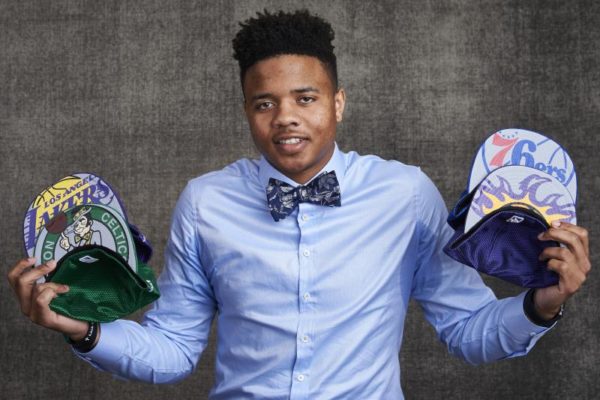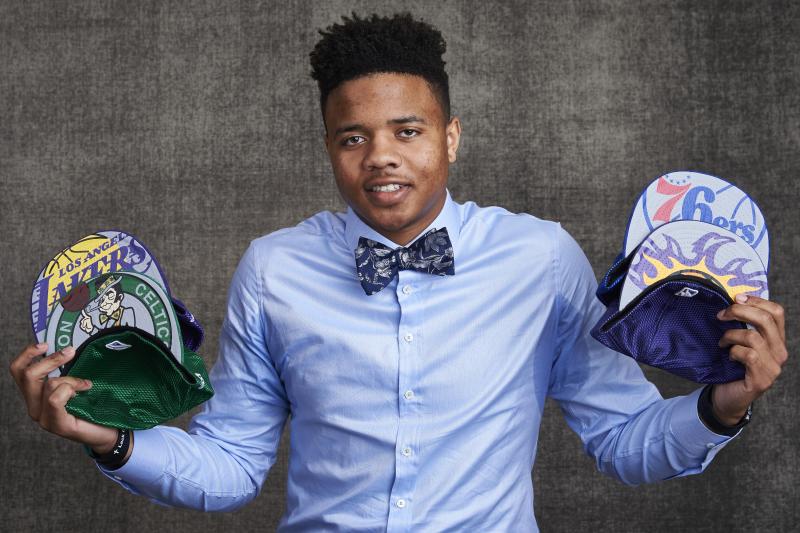 The Boston Celtics and Philadelphia 76ers have agreed in principle on a deal involving the 2017 No. 1 pick, according to multiple reports.
TNT's David Aldridge was first to report the agreement.
Trade between Philly and Boston will be finalized on Monday, per source. Sides have agreed. Sixers will get first pick and take Fultz.

— David Aldridge (@davidaldridgedc) June 18, 2017
Boston will send Philly its coveted top selection in exchange for a package that'll likely include the No. 3 pick and two future first-rounders, The Vertical reports.
https://twitter.com/wojverticalnba/status/876267930572513282
The 76ers will use the top pick to select Markelle Fultz, who spent his Saturday working out and bonding with future teammates Joel Embiid and Ben Simmons in Philadelphia.
Boston, if it chooses to keep the No. 3 pick, plans to select Josh Jackson in Thursday's Draft. The Lakers are expected to pick Lonzo Ball, which would allow Boston to subsequently draft Jackson if they opt not to trade the pick.
However, multiple executives tell the Sporting News' Sean Deveney they believe Danny Ainge isn't done dealing yet:
Celtics and Sixers trade is nearly there. Will set up Sixers to take Fultz, but most league execs say Celtics are not done dealing

— Sean Deveney (@SeanDeveney) June 18, 2017
The Lakers also expressed interest in trading for the No. 1 pick, according to The Vertical, but were unable to match the enticing offer Philadelphia had on the table.
The Celtics now own the No. 3 pick in this year's draft, three first-round picks in the 2018 draft and four first-round picks in 2019.
The 2017 NBA Draft is set for Thursday, June 22.