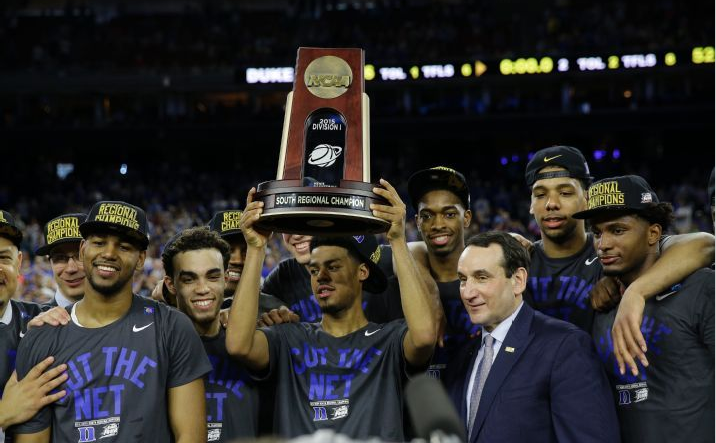 The cool thing about the CBS/Turner merger during the NCAA Tournament, if you're a die-hard fan of a team playing in the final four, is "team telecasts" for when your favorite team plays. So Kentucky fans, If you would rather listen to a homer like Rex Chapman call a game over Bill Rafftery, that can happen.
Get the college basketball betting lines for the March Madness final four.
On Tuesday, CBS and Turner announced the channels and broadcast teams for this weekend's games. Pre-game coverage for the Final Four begins at 3 p.m. ET on CBS, followed by tipoff to where you can flip over to team teamcasts. The first game will tip-off at approximately 6:09 pm with Michigan State facing Duke followed by Kentucky and Wisconsin. 
"The inventive concept will continue to present the game with unprecedented local flavor including comprehensive team and player storylines, custom graphics, music, graphics and show packaging, additional cameras and team-centric replays, custom halftimes with school features and more," The press release said.
Below is the schedule for the channels the Teamcasts will be on and the commentators.
Duke, on TNT: Tom Werme, play-by-play; Alaa Abdelnaby, color; Chris Spatola, reporter.
Michigan State, on truTV: Brian Anderson, play-by-play; Mateen Cleaves, color; Shireen Saski, reporter.
Kentucky, on TNT: Dave Baker, play-by-play; Rex Chapman, color; Michael Eaves, reporter.
Wisconsin, on truTV: Wayne Larrivee, play-by-play; Mike Kelley, color; Phil Dawson, reporter.