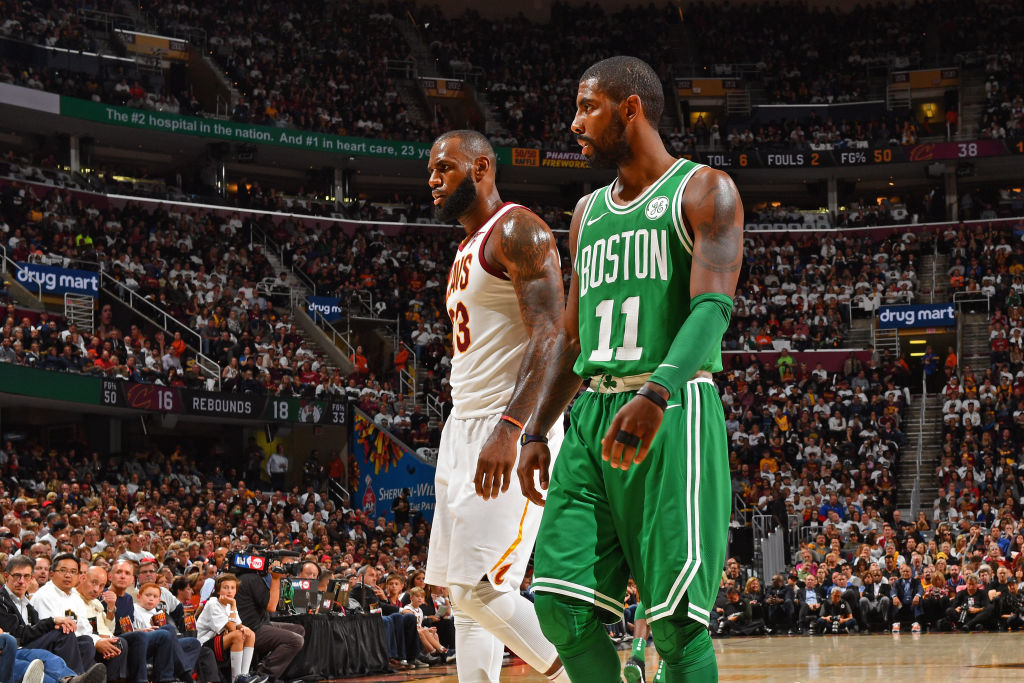 When Kyrie Irving made his trade request from the Cleveland Cavaliers, a lot was made about his decision. Many wondered whether there was something going on behind closed doors or if his relationship with LeBron James had gone South, no one knew the answer.
This is what made Irving's decision to leave a perennial championship contender perplexing. However, there's more to it than what appears on the surface. According to ESPN's Jackie MacMullan, the Cavs had gauged the trade market for Irving months before he formally made his trade request, making a trade imminent in Irving's eyes:
"[Leaving] was inevitable," he says in his first extensive comments since the trade. "I could feel it."

What they didn't know was Cleveland had explored trading Kyrie in June, long before he asked out, a fact conveniently omitted when word of his demand leaked. Irving made the decision to remain silent while the details of his request were, in his word, "distorted."

"I didn't feel the need to say anything because I knew the truth, and so did they," he says. "So it didn't matter what others said."

"They didn't want me there," he says.
Obviously, as the centerpiece for the Cavs, LeBron James is consulted on nearly every decision the franchise makes. This would no doubt include whether or not the team should trade away their second best player in Kyrie Irving.
James was recently asked during a postgame interview about Kyrie saying the Cavs didn't want him:
"That makes absolutely no sense," James declares.

Asked to elaborate, James smiles politely, slings his bag over his shoulder and exits the arena.
For Kyrie Irving, hearing that the only team he's known in the NBA, the team he was drafted by in 2011, wants to trade him must've been a tough pill to swallow.
Things seemed to be getting rocky between the sides before this most recent summer elapsed anyways. Head coach Tyronn Lue, who has been a staunch supporter of Irving's, got into an exchange with his point guard during practice. He instructed Irving to play faster to get his teammates involved, something Kyrie insisted was LeBron's job, not his:
During a rare practice in the middle of last season, coach Tyronn Lue, who was standing next to assistant coach and Irving confidant Phil Handy, called out to his young point guard.

"Ky," Lue said, "I want you to play a little faster."

"Why?" Irving asked.

"Because if we play faster, we get shots off easier."

"I don't need to play faster to get my shot off," Irving replied. "I can do that anytime."

"I'm not talking about your shot. I'm talking about RJ and JR," Lue said, citing teammates Richard Jefferson and Smith.

"Well, that's No. 23's job," Irving replied, referring to James.

According to members of the Cavs organization who witnessed the exchange, Lue ended the conversation by walking away, shaking his head.
Whether it was at his own will or the Cavs will, Irving is now a Boston Celtic and both sides have moved on from what was a summer filled with tension. If these two Eastern Conference powerhouses meet in the Conference Finals again this year, it's safe to say there will be some added meaning to the outcome this time around.