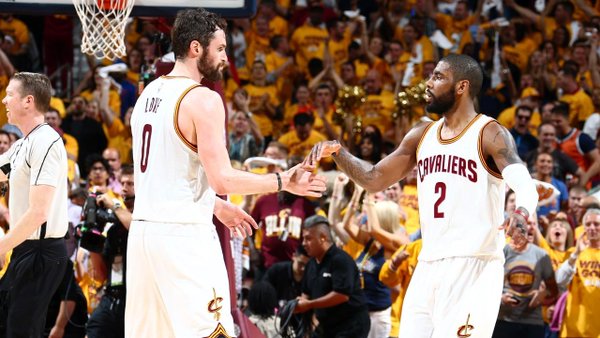 Cavs decimated the Raptors in game 5 behind a big performance from Kevin Love. Yes, you read that correct. After back to back games when the third member of the Cleveland Cavaliers 'Big 3' struggled to get anything going, Kevin Love came back home, got comfortable and made the Toronto Raptors, along with Love's critics, pay for doubting his talents.
LeBron James scored 23 points handed out eight assists and grabbed six rebounds, Kevin Love scored 25, and Kyrie Irving added 23 points continuing his solid playoff performance as the Cleveland Cavaliers unleashed a destructive defensive scheme on Toronto to regain control of the Eastern Conference finals with a 116-78 rout of the Raptors in Game 5 on Wednesday night.
After two straight losses on the road in Toronto, it appears all the Cavs needed to get back on track was a home game. Despite the Cavs suffering their first postseason lost of the season in game 3, the Cavs still are both undefeated at home and undefeated in the United States in the playoffs this year.
The Raptors were straight up bad. For the first time in their franchise history, regular season or playoffs, they trailed by 30 or more points at halftime. The Cavs 31 point halftime lead was the largest in any conference finals game in NBA history.
The All-Star backcourt of Kyle Lowry and DeMar DeRozan were unable to get anything going and they combined to score 27 points for the Raptors.