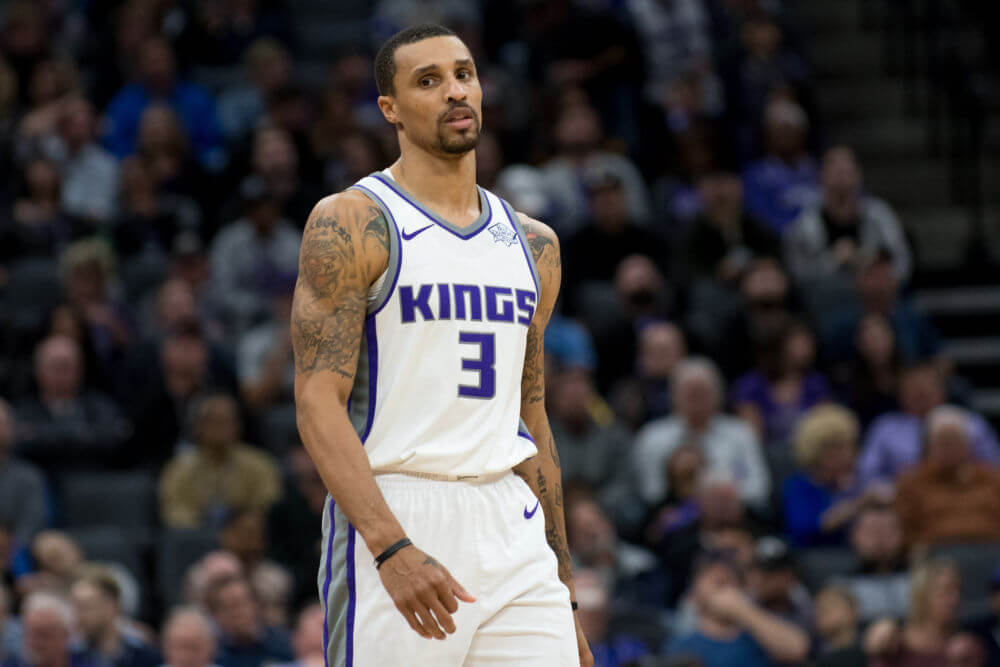 The Cleveland Cavaliers have expressed interest in trading for Kings' point guard George Hill according to Shams Charania of Yahoo Sports. This news comes on the heels of anonymous Cavs players saying they are "doubtful" of turning this season around.
League sources tell Yahoo Sports that the Cavaliers have become interested in Hill to help solidify the backcourt. Hill would likely play both guard roles whether as a starter or as a reserve, according to those sources. The Cavaliers recently got point guards Isaiah Thomas and Derrick Rose back from injury, with shooting guard Iman Shumpert close to returning as well. Cleveland has not had their backcourt fully healthy all season.
George Hill is in the first year of the three-year $57 million contract he signed with Sacramento this past offseason. However, the discontent between Hill and Sacramento has been growing throughout the season. The Kings have been rumored to be shopping Hill for nearly a month, with activity likely to ramp up ahead of the deadline. Sacramento has already stated that they plan to play their younger player substantially more than the veterans, prompting the trade talks.
In 37 games this season, Hill has per game averages of 10.5 points, three rebounds, and 2.7 assists. He is also shooting over 45% from behind the arc, up dramatically from last season. Hill is a career 38% three-point shooter. Last season for the Utah Jazz in a starting role, Hill averaged 16.9 points per game. Normally a defensive stalwart, Hill has struggled this season posting the worst defensive rating of his career (114 per 100 possessions). Despite that, the Cavaliers and their 28th-ranked defense would immediately benefit from having Hill on the roster.