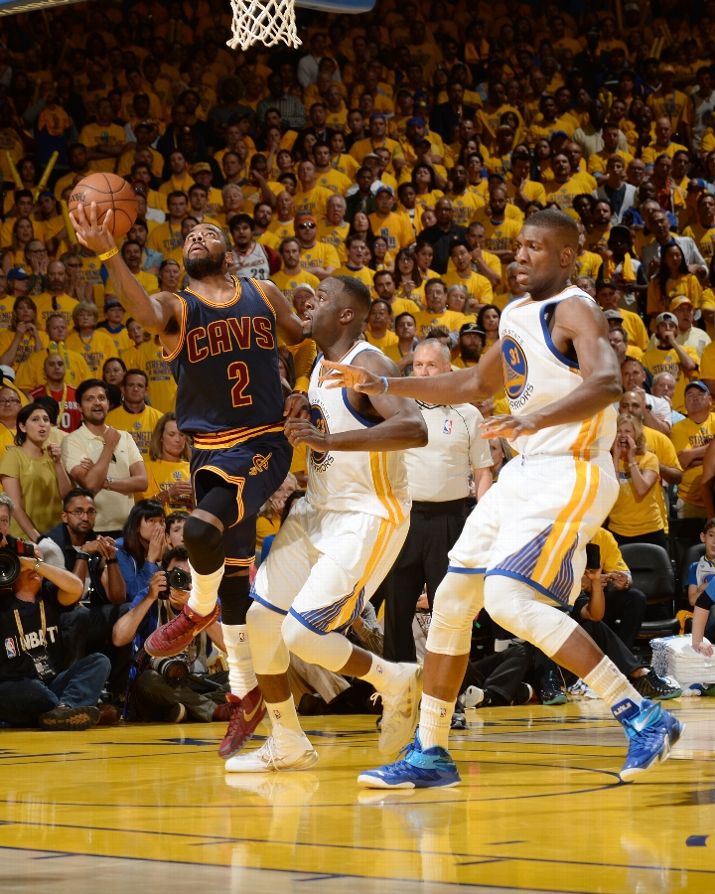 The Cleveland Cavaliers took down the Dallas Mavericks 99-98 despite the absence of LeBron James, who opted to rest that game. Kyrie Irving led the team in scoring, with 33 points. However, Irving, who has a reputation for selfish play, recorded just 1 assist, to go with 4 turnovers. According to Cleveland.com's Chris Haynes, Irving's teammates were not happy with Kyrie's lack of passing:
But it was his unwillingness to get others involved that left onlookers and his teammates scratching their heads.

After the game, a few players were puzzled to how their point guard managed to register just one measly assist while playing 39 minutes. They were frustrated, but the win and Irving's huge defensive play lessened the anger.

The notion within the locker room is that the situation is tolerable, because it isn't permanent. If the Cavaliers were dealt the misfortune of playing without James for an extended period of time, this locker room would be boiling over.

Players are growing tired of Irving's inability to not only register a proper amount of assists at the lead guard position, but also to just move the ball.

Did Irving pass more than once? Of course, but only when he was forced to do so. At one point in the second quarter, he dribbled relentlessly for 24 seconds and went nowhere. Dallas' Chandler Parsons stayed in front of him and let him do all that fancy dribbling in one spot. Irving ended up settling for a tough mid-range jumper that clanked off the rim.

His teammates were in disbelief.

…

Right now, Irving isn't ready to lead his own team. He has a grand total of four assists in his last two games.
It's true that Irving is a score-first point guard, and not a very willing passer. He can usually get away with that, since LeBron James is the team's primary playmaker. However, when LeBron doesn't play, and Kyrie has the ball in his hands for most of the game, it's painfully obvious how little he passes the ball.
This is something that Irving, as a point guard, needs to work on. Especially if it's upsetting his teammates.