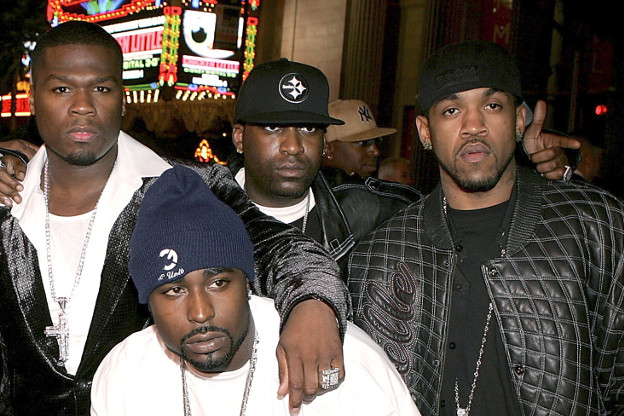 G Unit has returned with new music.
Ever since their reunion on the Summer Jam stage in 2014, the Queens rap group has been on the low. A few days ago, Young Buck teased a new G-Unit project on way. Yesterday evening, DJ Whoo Kid debuted the group's latest song 'Catch A Body' featuring Young Buck, Tony Yayo and Uncle Murda.
The single brings fans back to their old style of work from previous mixtapes. Yayo and Murda drop the bars with their stories of scary scenes from their hood, while Buck's hook centers the track. 'Catch A Body' is the single from the group's upcoming mixtape 'Power'. Power follows a slew of tapes following last summer's The Lost Flash Drive EP and 2015's The Beast Is G-Unit.
Listen to 'Catch A Body' below.