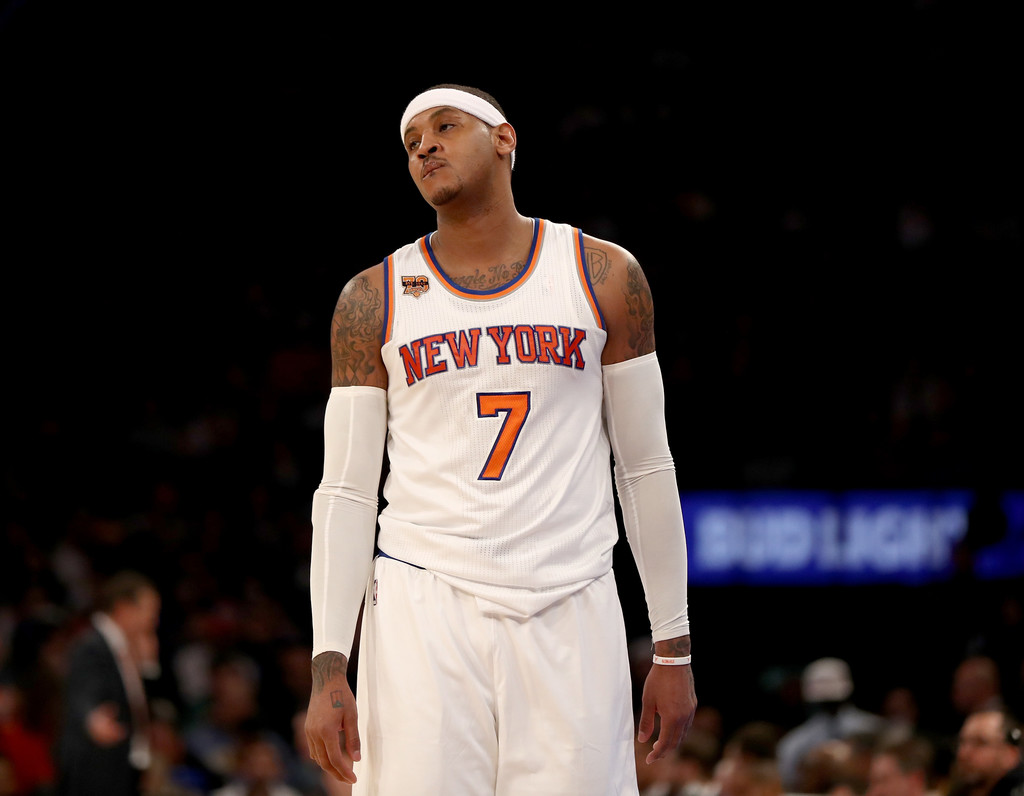 ESPN's Adrian Wojnarowski appeared on SportsCenter and discussed the dynamic between Carmelo Anthony and the New York Knicks amidst ongoing talks of a trade to the Houston Rockets:
"What they've wanted to do here in the last few days is to hit the reset button on these Carmelo trade talks. They felt that Phil Jackson had cost them all their leverage to get anything back in a deal they wanted. Carmelo Anthony has made it clear to them: "I want to go to Houston, I am not interested in talking to you about being reincorporated back into this New York Roster."
Wojnarowski said that this deal may not be imminent:
"Houston now is prepared for the fact that these talks, these negotiations with the Knicks, could run through August, September, into possibly the start of training camp as New York tries to rebuild Melo's value and threaten people with the idea that they'll bring him back to start the season."
Anthony-to-Houston rumors have been flying around since June, maybe longer. The Rockets clearly want Anthony; James Harden hasn't been shy about that fact.
Other teams interested in Anthony include the Cleveland Cavaliers and Portland Trail Blazers.