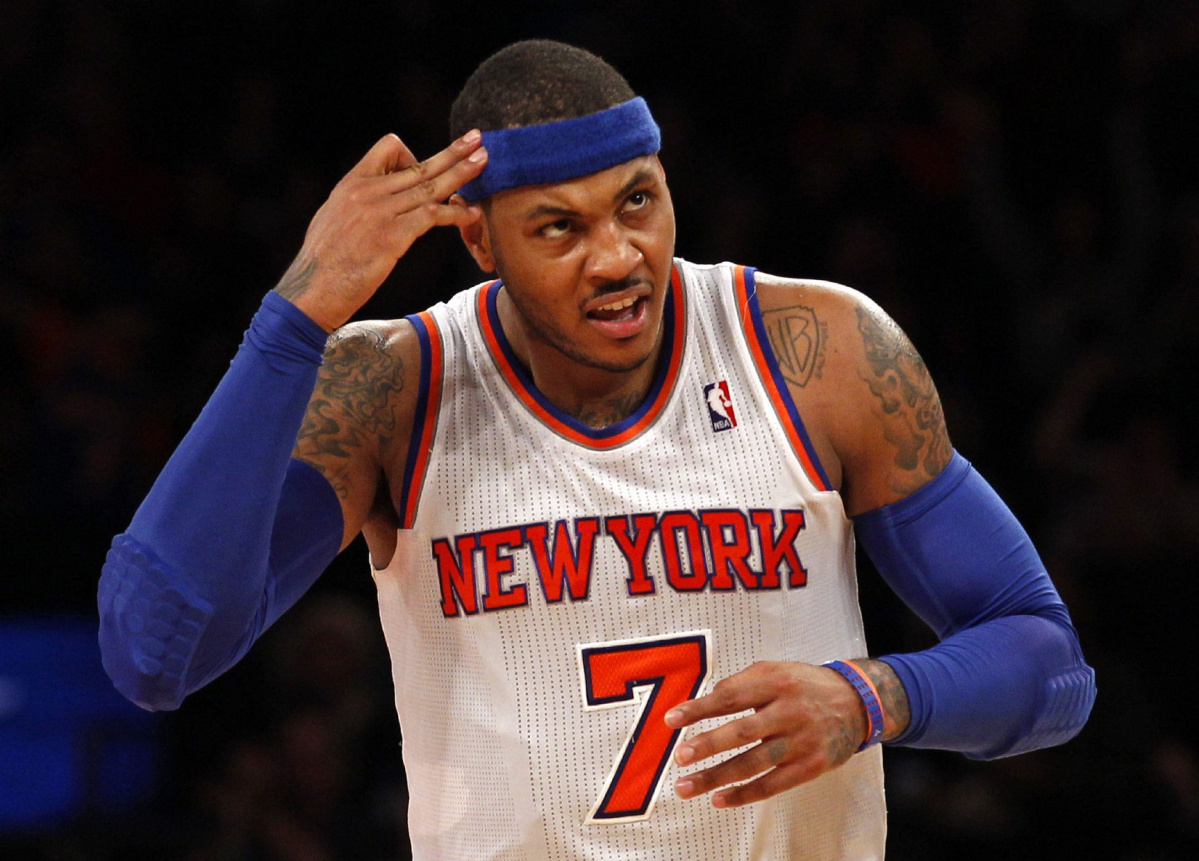 After Carmelo Anthony finished practice on Monday for Team USA in Las Vegas, he sat down with reporters and said many things about the upcoming New York Knicks season.
The quotes come from Al Iannazzone of Newsday.
"We have a very special team on paper right now," Anthony said after the U.S. men's Olympic team held its first practice Monday. "I think we have a good opportunity to do some things this year. It's all about what we do. It's all about us now. It's all about how we come together, how we jell together. For the most part, the pieces are there, so it's up to us."
Carmelo echoes the thoughts of Phil Jackson who tweeted this over the weekend.
Here's what: We have brought change to the Knicks team. The real dimension of change is how much the players what to unite in this change

— Phil Jackson (@PhilJackson11) July 15, 2016
It's not about bonding and being friends, it's about joining in the effort of playing HARD on every effort. #respect

— Phil Jackson (@PhilJackson11) July 15, 2016
Jackson added Derrick Rose, Joakim Noah, Courtney Lee and Brandon Jennings this offseason in a plethora of win now moves, for his 32-year-old star Carmelo Anthony.
"Thank you," Anthony said. "Thank you, Phil. I'll take it.
"
I think the time is now for us, for the Knicks. I think the time is now for the city, the fans. I think the time is now. Everybody's been tired of waiting and waiting and waiting. Now is a time when we can go out there and put a competitive team out there and play. For me, the time is now. For us as a city, as an organization, that should be the mindset — the time is now."
Anthony used the word "now" five time in that quote, last season had the feel of rebuilding year and the Knicks took a step in the right direction. But it seems like Anthony has had enough of rebuilds and wanted a chance to play at a high level now.
"I think those guys can really help, will help, and give us a competitive edge now, guys we can go out there and compete with on a night-to-night basis. On paper, we look good. It's just a matter of when training camp starts, putting it together.''
The Knicks finished last season with a record of 32-50 they should be better this year if they can get at least 60 games from Rose, Melo and Porzingis. But the real question is are they a playoff team?