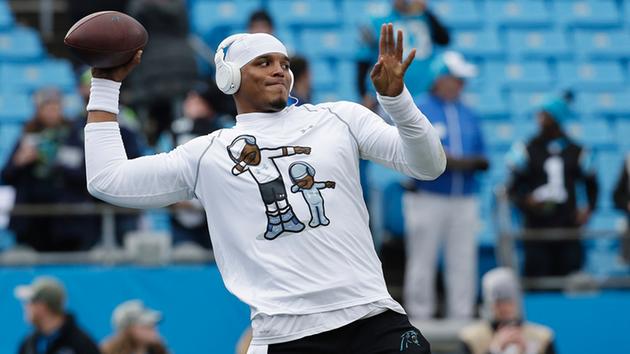 After taking a horrible beating during the NFL season, it turns out that Cam Newton will undergo shoulder surgery for a partially torn rotator cuff in the upcoming week, per NFL insider Adam Schefter.
Panthers announce Cam Newton will undergo surgery on March 30 for a partially torn rotator cuff.

— Adam Schefter (@AdamSchefter) March 21, 2017
The injury occurred during the Panthers week 14 victory against the San Diego Chargers. Newton went on to complete the game after suffering the injury, and an MRI revealed exactly that of a partially torn rotator cuff on Cam's throwing arm.
"It is well-documented and well-researched that overhead throwing athletes commonly have wear and tear to their rotator cuffs," head athletic trainer of the Panthers Ryan Vermillion quoted. "As a result of the MRI, we modified all of Cam's work in the weight room and on the field for the final three weeks of the season."
"Twelve weeks following surgery, Cam will begin an early throwing program with me. If he progresses well he will start throwing with the team at 16 weeks after surgery and we'll go from there. Our goal is to have him back at the start of training camp."
Newton will continue to condition his physical attributes in the meantime, according to Head Coach Ron Rivera. A timetable has been pre-determined as Cam is expected to miss OTA's along with mini-camp practices and join the team before the start of pre-season.
What originally was intended to be a rest period for Newton's throwing shoulder came full circle for the former NFL MVP.  Dr.Pat Connor, head team physician, strongly suggested that the most crucial aspect would be to arthroscopically repair the shoulder.
The recent addition of left tackle Matt Kalil would further protect Newton who was sacked 36 times, the 9th most in the NFL.
Backup quarterbacks Derek Anderson and Joe Webb are now going to be competing for a position on the team during the absence of Cam.