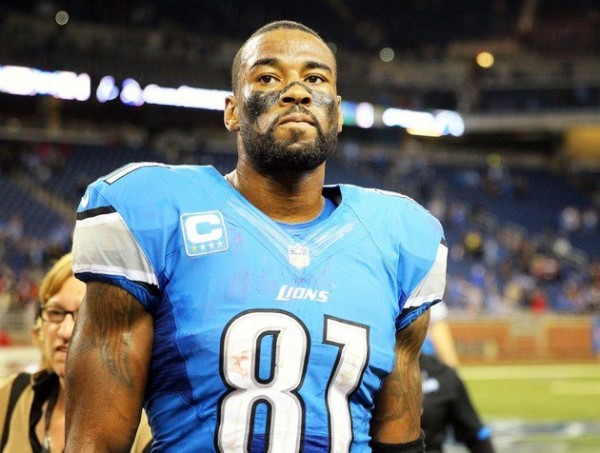 May we have seen Calvin Johnson's final game in the NFL
Dave Birkett of the Detroit Free Press reported that the all pro receiver has been contemplating retirement recently. The 6 time pro bowler has been dealing with nagging injuries that simply have not gone away. Both Calvin and the Detroit Lions have issued statements regarding the subject.
Full statement from Calvin and the Lions: pic.twitter.com/IjvSulYZzi

— Tori Petry (@sportstori) January 6, 2016
Birkett was able to get a quote from an anonymous former teammate of Calvin's:
There has been some conversations about it, not asking me how it is. But I think the guy's beat up. I think he's been through enough. And I think it's just his time. He's made the money, got the records, but whatever. I don't know for sure if he's going to do it. I don't know if he's going to get that itch to keep going. I really don't know.
Megatron does have one reason to stay in the pros, its his finances. According to Spotrac, Johnson has 4 years remaining on his contact that will pay him 21.358 million in 2016. With talks surrounding the possibility of a reworked deal Johnson could be using the retirement talks as a leverage point. Johnson, 30, would finish his career with has 731 receptions for 11,619 yards and 83 touchdowns if he did decided to hang up the cleats.