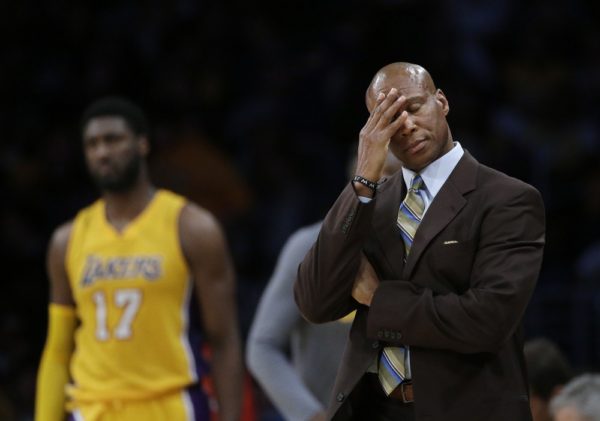 Oh this is just great. I mean for Lakers fans this is just an early glimpse into another season filled with Byron Scott being hard on the young players, Byron Scott talking to the media, starting every press conference with "Dear Diary" and another season of probable tanking.
Kobe Bryant is officially done, we all witnessed the historic night and now it's over. So. Laker Nation. I know that you're currently on a high, feeling like Kobe went out in the most "Kobe" way. But BACK TO EARTH YOU GO! Byron Scott might be here to stay!
Coach Byron Scott has a team option on his contract for next season, league sources told The Vertical, and there's strong belief within the organization that he'll be brought back next season. For now, there's too much discord in ownership to generate a consensus on making a coaching change, sources said.
So the Lakers are so dysfunctional that they're not even going to bother putting a head coach hunt on their plate and simply give Byron Scott another year while they sort themselves out. That is basically what is happening apparently.
You've had a season to fix up! Kobe got people to buy tickets, honestly hiding your dysfunction. What have you been doing for the past year?