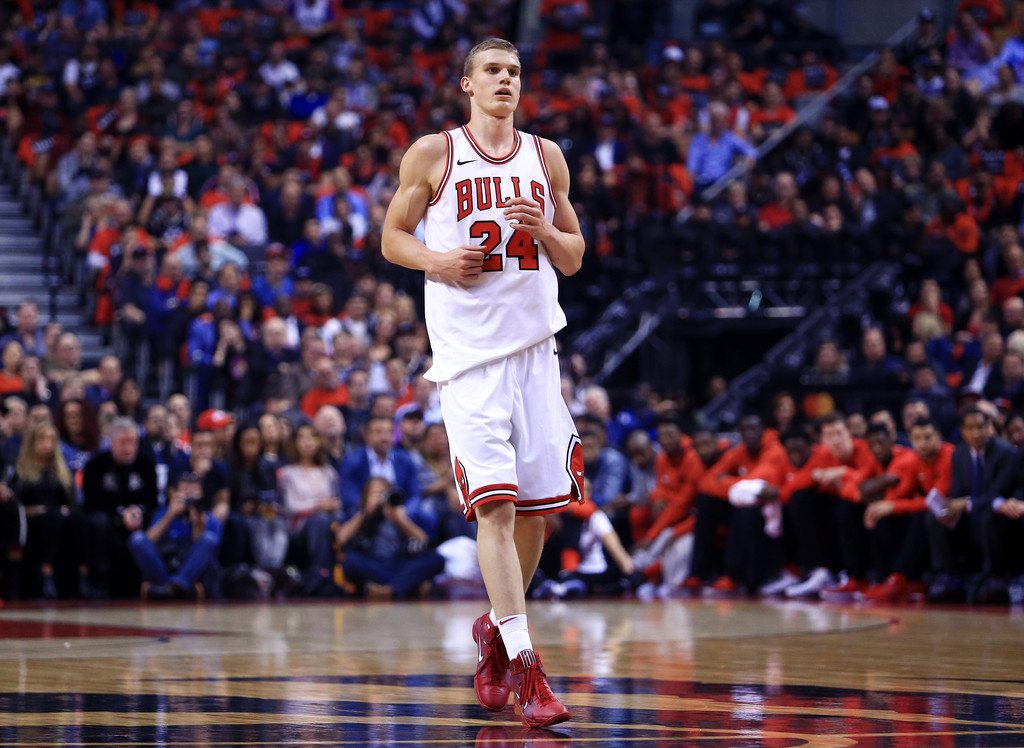 On Wednesday, the Chicago Bulls announced forward Lauri Markkanen underwent tests for fatigue and increased heart rate during the team's game against the Toronto Raptors.
He will undergo additional testing and monitoring for the next 10-14 days, according to the team. With a little over two weeks left in the season, the Bulls have decided it would be best to sit the 21-year-old Markkanen for the remainder of the year.
Bulls Executive Vice President John Paxson said in a statement released on Wednesday that the health of the players is their "top priority."
Following from the Chicago Bulls,
Lauri Markkanen has been undergoing a series of tests to determine the cause of an episode of a rapid heart rate and fatigue during the game in Toronto on March 26. At this point all testing has been normal, but as a precaution, the medical team has recommended additional testing over the next 10-14 days. Markkanen will not return for the remainder of the season.

"The long-term health of our players is always our organization's top priority," said John Paxson, Bulls Executive Vice President of Basketball Operations. "We will continue to monitor Lauri's condition and work with our medical staff and doctors to provide him with everything he may need."
Markkanen missed significant time earlier this season with an elbow injury. The young talent from Finland recovered enough to have a productive season for himself and the team. Markkanen, in the 52 games he appeared in this season averaged 18.7 points, nine rebounds, and shot 36 percent from three on 6.9 attempts in 32 minutes per game.
Head coach Jim Boylen told ESPN that he and the team are hopeful Markkanen will be fine moving forward. "Obviously, we're disappointed for Lauri, and for us. But we're hopeful that he'll be just fine," Boylen said.