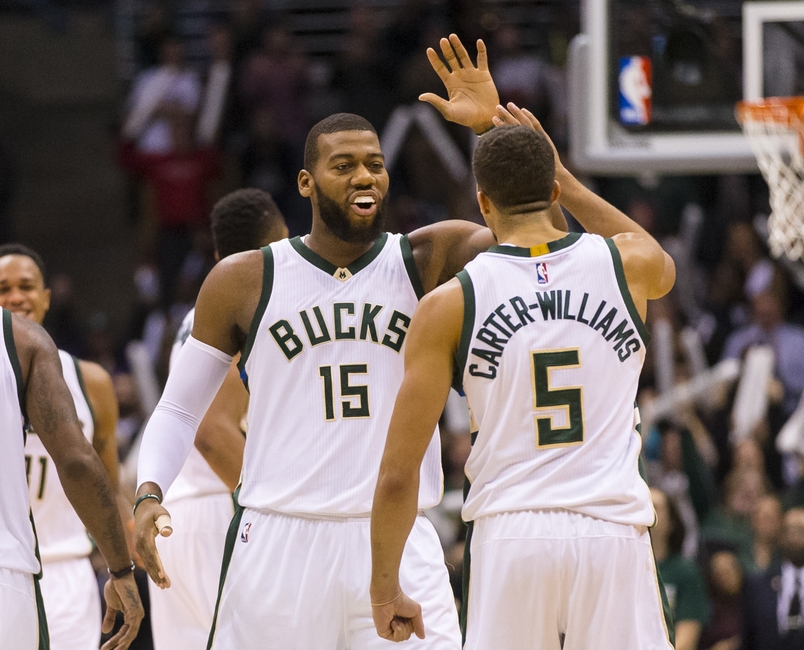 The Milwaukee Bucks are perpetually looking to get rid of Greg Monroe and Michael Carter-Williams, which has not changed. They are also interested in acquiring a wing, and spoke with the Sacramento Kings about a trade for Ben McLemore, reports ESPN's Zach Lowe in his Annual NBA League Pass Rankings:
[E]xpect Milwaukee's front office to chase wings; they've called the Kings about the ghost of Ben McLemore and are open to moving either Greg Monroe or Michael Carter-Williams in the right deal, league sources say.
It really feels like the Bucks are willing to do whatever it takes to move Monroe. It feels like every week or so we get a brand new report about the Bucks talking to another team about a Monroe trade, or just another report about how they want him out. I have mixed feelings on Monroe, personally. His post moves are works of art compared to most of the NBA's big men, which I deeply admire and enjoy watching. Less admirable, however, is his defense; rim protection is non-existant when Monroe's in the paint. I am a believer in John Henson, who is statistically one of the league's very best rim protectors (albeit in a relatively small sample size). Monroe simply doesn't fit the modern NBA scheme. The ideal big man of today is agile and athletic. He can hurt you from the post, but also from three-point range. He can operate as a distributor, run the floor and lock down on defense. Monroe is elite when it comes to posting up, but cannot space the floor, and can't defend worth a damn. There isn't much of a place for one-trick ponies in today's NBA.
Like Monroe, Carter-Williams is another talented player whose limitations hold him back from helping a team win. He's got great size, is quick and agile, and can jump out of the gym. However, he lacks offensive polish and his lack of spacing is damning to an NBA offense. The Bucks don't have a very good point guard though (depending on how you feel about Dellavedova), which is why I would be a bit hesitant to trade Carter-Williams for cents on the dollar.
Calling about swingmen is the next logical step for Milwaukee given the injury to Khris Middleton, though I'm not sure about McLemore. There's no denying that he's very talented; he was once considered a near-lock for the no. 1 pick in the draft (albeit in a weak draft), though he wound up going seventh overall. However, in the three years since being drafted, McLemore simply hasn't shown the ability to be a contributing rotation player. Despite the smooth shooting stroke that drew Ray Allen comparisons during McLemore's time at Kansas, he has shot just 41.4% from the field and 34.6% from beyond the arc. McLemore still has plenty of potential, and I do think that it's way too early to give up on him (he's 23 years old for God's sake). He's not a sure thing, though, and I think that Milwaukee can probably do better.