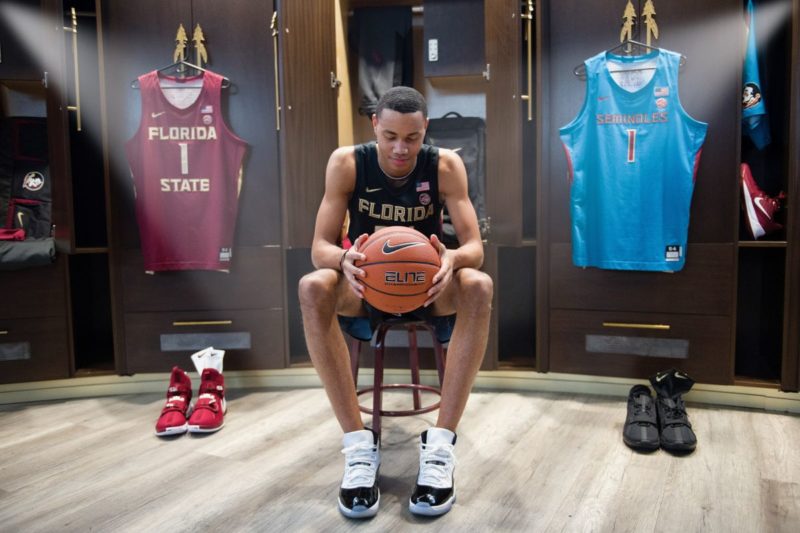 Head Coach Fred Hoiberg has delivered for the Nebraska Cornhusker basketball program. 2021 five-star recruit Bryce McGowens has become the first five-star prospect to commit to the program. This is a massive addition to a program that has been itching to become more relevant in basketball for some time. McGowens de-committed from Flordia State earlier in the year and was quickly attracted to the Nebraska basketball program. News broke back in April that Bryce's older brother Trey would be transferring from Pittsburgh to Nebraska. This is likely a led factor in his decision to also play for the Cornhuskers.
Bryce McGowens, Nebraska's five-star hoops recruit: "I want to show other kids that you can go to a place that isn't the so-called big name and have just as much, if not more, of an impact. I plan on doing whatever I can to help this program get to a level it's never been."

— Mitch Sherman (@mitchsherman) November 13, 2020
Bryce will be joining an experienced roster when he does land on campus, but there will be two newcomers with him. Four-star big man Willhelm Breidenbach is ranked 88th in the class and JUCO guard Keisei Tominaga is ranked 8th among his fellow JUCO prospects. The best thing about adding a five-star like McGowens is he may not even be a "one and done" prospect for head coach Fred Hoiberg. He is ranked 25th in the class and could decide to spend at least two years in college to refine his skills.
Nebraska basketball has made a major splash on the recruiting side of college basketball. The goal for Hoiberg and his coaching staff now will be to make the NCAA Tournement. Bryce McGowens gives them a legitimate shot at doing just that. Fred Hoiberg may just be turning this basketball program back around.