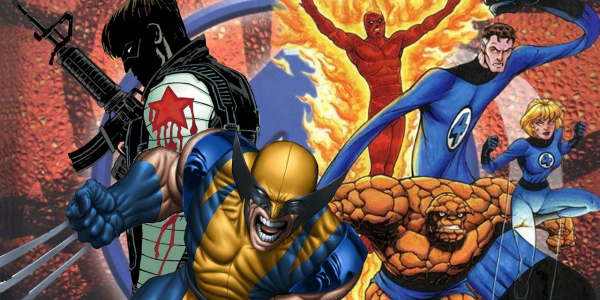 We know that more massive superhero crossover movies are on the way, but those are only the ones we know about so far.
Director Bryan Singer exclusively told Yahoo Movies at the home entertainment release of X-Men: Days of Future Past – The Rogue Cut that wheels are officially in motion on the idea of a crossover between X-Men and Fantastic Four:
"Those ideas are in play," he says. "That would be a natural match-up because they're both ensemble films and there is a natural mechanism by which to do it."
In terms of his initial concept, Singer only offered one snippet:
"It deals with time," he says. "That's all I'm going to say."
Of course, Singer has been directing the still ongoing X-Men series, which just took a huge dabble in the time continuum in Days of Future Past. Next up is Apocalypse.
Fantastic Four is gearing up for their major reboot in theaters, which is due out August 6. Both franchises are under Marvel/20th Century Fox.
Interestingly enough, X-Men producer and writer Simon Kinberg spoke with ComicBook.com in an interview last October about the potential of this crossover:
I love the characters, I love the characters in Fan Four, and I love the new cast. Obviously I love the characters and cast of X-Men. So, hypothetically, the notion of putting them together is really intriguing, and there's some really fun stuff that the comics have done in the past. So it's not out of the realm of possibility."
Now we're at the phase of this being a reality.