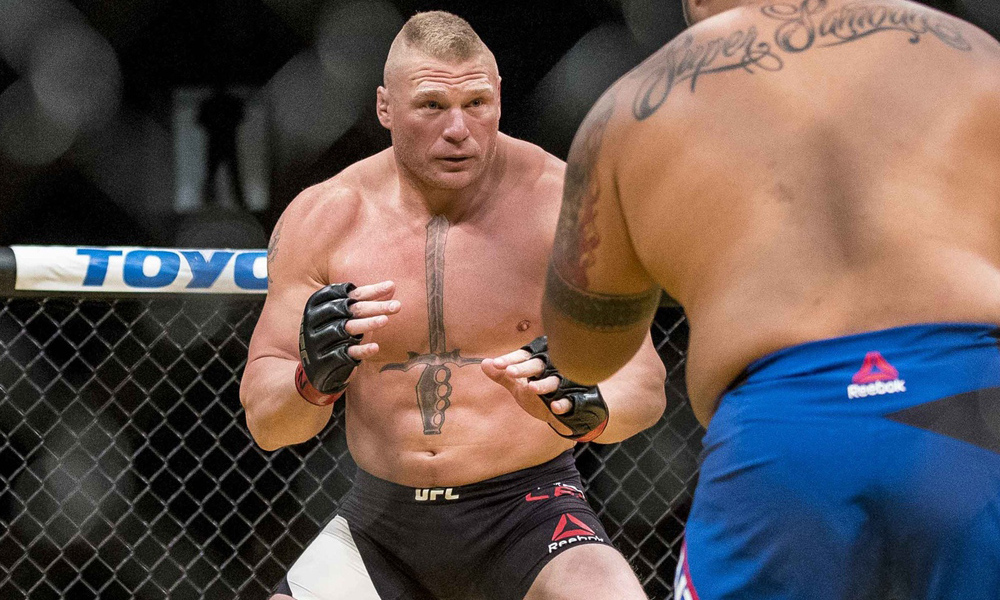 Brock Lesnar came into the UFC 200 fight card picture just one month before the biggest event in the companies history was set to go live. Lesanr was the biggest draw on the card after Conor McGregor and Jon 'Bones' Jones found their way off the card for one reason or another.
Now it appears Lesnar's UFC 200 win over Mark Hunt might not have been too clean. He was flagged for an anti-doping violation before the fight.
The UFC released the following press release about the violation.
"The UFC organization was notified today that the U.S. Anti-Doping Agency (USADA) has informed Brock Lesnar of a potential Anti-Doping Policy violation stemming from an out-of-competition sample collection on June 28, 2016. USADA received the testing results from the June 28, 2016 sample collection from the WADA-accredited UCLA Olympic Analytical Laboratory on the evening of July 14, 2016.

"USADA, the independent administrator of the UFC Anti-Doping Policy, will handle the results management and appropriate adjudication of this case. It is important to note that, under the UFC Anti-Doping Policy, there is a full fair legal review process that is afforded to all athletes before any sanctions are imposed. The Nevada State Athletic Commission also retains jurisdiction over this matter as the sample collection was performed in close proximity to Lesnar's bout at UFC 200 in Las Vegas.

"Consistent with all previous potential anti-doping violations, additional information will be provided at the appropriate time as the process moves forward."
More updates to come.