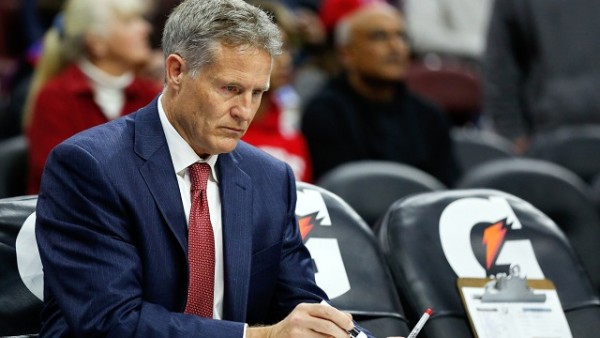 Well that didn't take long did it?! I cannot wait until Sam Hinkie is booted out of Philadelphia. And Josh Harris for that matter but he'll have to commit a Donald Sterling-like offence for him to peg it out of there.
There is no way in hell that Jerry Colangelo, one of the most important figures in US basketball was just hired to be a figurehead. He's replacing Sam Hinkie I'm sure of it. We all know that Hinkie can't be a general manager, the guy is tragic. But you already know how I feel about all this, let's digest some actual news.
It hasn't even been a week since Colangelo came into the Philly organisation and he is already making friends, in particular, head coach Brett Brown.
"I think for me to be able to call upon somebody like him and say, `What do you think of that?' is a priceless sounding board for me," Brown said. "I love it. I respect his history.

"When answers come out, you immediately respect the history of which that opinion was formed. It's amazing."
BYE BYE HINKIE!
Sorry I couldn't help myself. I'll be professional now. Colangelo is a four-time executive of the year and not to mention completely renovating the USA Basketball team. The guy is basketball royalty off the court and the Sixers should be lucky to have him. It's just a matter of time before he is officially making moves for them. Brett Brown is secretly thanking God for this motion.