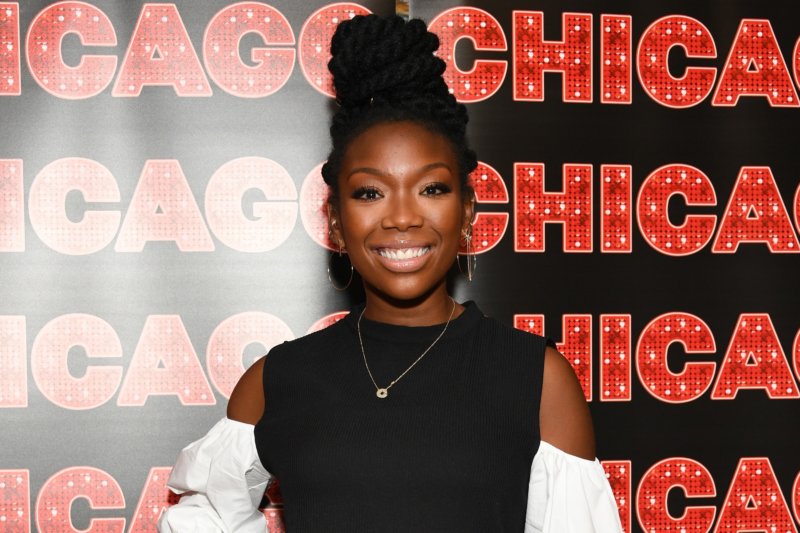 Brandy has confirmed that a Moesha reboot is in the works. The R&B singer and actress confirmed the news during a DIVA Foundation event with Sheryl Lee Ralph.
Ralph asked her about bringing the show back and she responded, "Yeah! Absolutely."
She added, "I'm here to solidify that we're going to bring Moesha back."
The original series starred Brandy as Moesha along with William Allen Young as Frank, Ralph as Dee, Countess Vaughn as Kim and Marcus T. Paulk as Myles. Ray J, Bernie Mac, Fredro Starr and many others also appeared during the show's run on UPN.
Brandy confirms "Moesha" reboot during a Moesha reunion at the DIVAS Foundation Against AIDS pic.twitter.com/h5k60FXVGR

— BRANDY LEGION (@BrandyLegion) December 4, 2019
Unfortunately, the show will have to deal with the loss of one of its most beloved characters, Hakeem, played by Lamont Bentley. Bentley tragically died in 2005 during a car crash.
It's unclear when the show will come back or who will be involved, but it's exciting nonetheless. In recent months, The Proud Family, The Boondocks, Coming To America, Perfect Strangers and Set It Off reboots and remakes have been set in motion.
What project will return to the screen next?