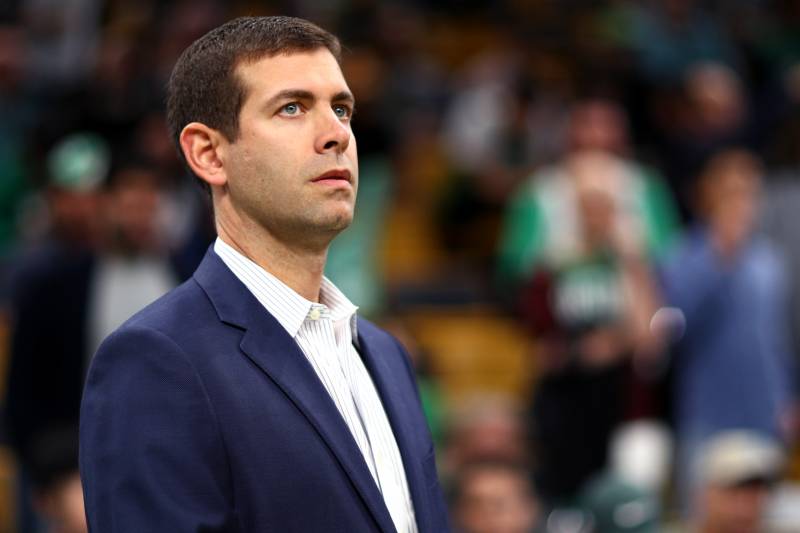 The Boston Celtics have announced the contract extension for their current head coach Brad Stevens for the foreseeable future of the franchise.
.@BCCoachStevens is here to stay ???

More on Coach Stevens' extension: https://t.co/E8fFjiqYWf pic.twitter.com/HTHZ1pxRAJ

— Boston Celtics (@celtics) August 12, 2020
In the press release, Danny Ainge praised Stevens for the time he has been with the team and the expectations to win a championship that the organization has.
"Brad is one of the most intelligent and hard-working coaches in the game today. More importantly, his character and integrity have contributed to a culture that we all highly value here. Brad is a great teammate, and a leader people want to follow. We are honored to have him with us as we continue to pursue our next championship."
Stevens, who last signed an extension in 2016, made the jump to the NBA in 2013 after six years at the college level with Butler. Stevens has been with the Celtics for seven seasons and in his tenure with the team, he has guided the organization to 318 wins, placing him fourth place for most wins by any coach in the history of the franchise.
This season, the Celtics hold the 3rd seed in the Eastern Conference with a record of 48-23 and are likely to face the Philadelphia 76ers in the playoffs that are set to start next week.
Editor's note: Article edited from original to clarify specifics of Steven's tenure.