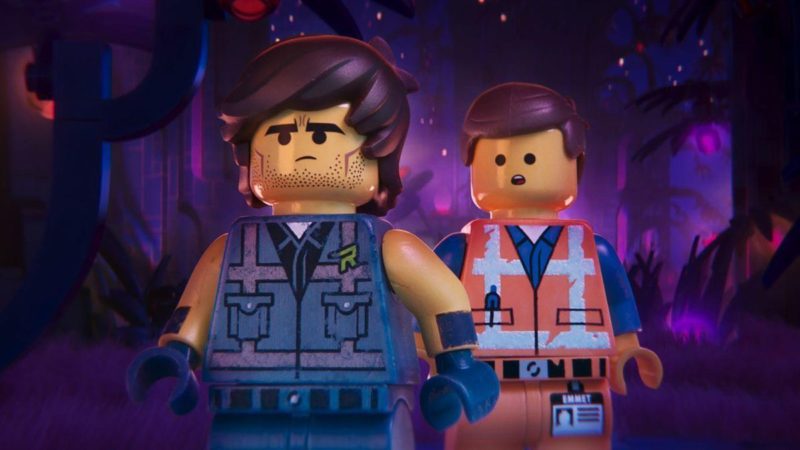 Overall, the box office wasn't too hot this weekend but The LEGO Movie 2: The Second Part 2 still managed to bring in a respectable haul in its debut. The sequel managed a strong $34 million domestically, about half of the original's $69 million opening mark. The LEGO Movie 2 has received mostly good reviews, the biggest complaint so far is that it's too similar to the first film.
Coming in second this week is another newcomer, What Men Want. Mostly negative reviews weren't enough to stop audiences as it pulled in a healthy $19 million. Considering the film's reported $20 million budget, producers are likely ecstatic over the film's opening.
Third place this week also belongs to a new release, Cold Pursuit, but things aren't as rosy for Liam Neeson's new film. Neeson's 'Taken-in-the-snow' opened to a disappointing $10.8 million, Neeson's lowest opening since 2010. Neeson's box office draw has been trending downwards in recent years but, with the week he's had, it seems that has dropped to new lows.
Rounding out the top five this week are The Upside and Glass, two of January's best performers. Kevin Hart's feel-good-fest added another $7.2 million to its total, enough to push it just over $85 million stateside. Finally, Glass earned $6.4 million, bumping its total just shy of $100 million, up to $98.4 million.
Here's a full look a the top ten movies at the box office from this weekend:
1. The LEGO Movie 2: The Second Part – $34.4 million, $34.4 million
2. What Men Want – $19 million, $19 million
3. Cold Pursuit – $10.8 million, $10.8 million
4. The Upside – $7.2 million, $85.8 million
5. Glass – $6.4 million, $98.4 million
6. The Prodigy – $6 million, $6 million
7. Green Book – $3.5 million, $61.5 million
8. Aquaman – $3.3 million, $328.5 million
9. Spider-Man: Into the Spider-Verse – $3 million, $179.8 million
10. Miss Bala – $2.7 million, $11.8 million
Domestic totals in bold.
Box office numbers courtesy of boxofficemojo.com.
Check out last weekend's box office totals here.