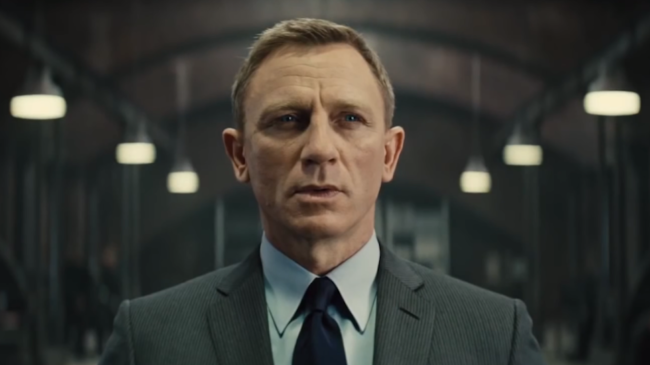 Update: On Wednesday, May 22nd, fans were notified of Daniel Craig's current medical condition through Twitter. The movie's official Twitter account wrote, "Daniel Craig will be undergoing minor ankle surgery resulting from an injury sustained during filming in Jamaica. Production will continue whilst Craig is rehabilitating for two weeks post-surgery." Despite his surgery, the film is still on track to be released in April 2020.
Original: Over the last few years, Daniel Craig has experienced a number of injuries during the production of his latest James Bond films. During his first film, Casino Royale, Craig lost two of his teeth during his first stunt scene. In his next Bond film, Craig sliced the tip of his finger and tore a shoulder muscle while participating in a stunt scene. Most recently, he injured his knee while shooting Spectre. Craig is currently shooting the unnamed Bond 25 film and it appears that his string of injuries has continued.
According to a report from The Sun, production on the latest Bond film has been suspended after Craig suffered injuries. As a result, the movie star has been flown from Jamaica to the U.S. for X-rays. A source close to Variety said, "He was sprinting during filming when he slipped and fell quite awkwardly." The unnamed source added, "He was in quite a lot of pain and was complaining about his ankle."
The film was supposed to continue shooting in London later this month, but all production has been delayed until further notice. It's unclear what the extent of Craig's injuries are and how long he will be sidelined. Our best wishes are with Craig and his family as he works towards a full recovery.