From Jim Furyk's historic round of 58 to Rory Mcilroy winning the FedExCup, we could have some interesting stories to tell come the 2017 PGA Tour season. Fresh off of winning the Ryder Cup at Hazeltine, the Americans look to take their overall good play into their own perspective seasons.
Could we see the drought end for Sergio Garcia in majors come next season? Will Tiger recover from his back problems and compete in several tournaments or will he still be the same with concerns for his back? Will the young star in the making, Bryson DeChambeau get his first win on the PGA Tour? All of these questions will be up for grabs come next season but for now, we will break down some of these later in the reading.
Can this be the year that Sergio finally comes through late in a major on a Sunday to capture that elusive first major of his career?
Taking a look back his finishes in the 2016 season with the first major of the season being The Masters where he started off with a 3-under 69 but a devastating third round score of 81 pretty much erased his chances of any hopes of containing that green jacket. The next two majors were the U.S. Open at Oakmont and the Open Championship. At Oakmont, a first round 68 put him in a tie for 2nd just two shots off the lead after a 66 was fired from Andrew Landry. After a 2nd round even-par 70, he was still only two shots off the lead heading into the weekend in a major. Finishing the weekend two-over par took him out of contention but still a top 5 finish at a major looked positive heading into The Open Championship.
The two things holding Sergio back from contending in a major come Sundays are being able to stay away from the bad shots and being able to make putts when they count for something. His putting has been drastic at times but when it's on, watch out for that first major and possibly another one to add.
It was another top five finish for Sergio in a major in 2016 with a 4-under par at The Open Championship.
Onto the next possible story heading into the 2017 season is which Tiger Woods will we see come the first tournament? The Hero World Challenge is the first tournament in which fans have been waiting for because the former No. 1 golfer in the world, holding 14 career majors, plans on playing come December. We're less than three weeks away from actually seeing Tiger on a golf course competing being the last time at the 2015 Wyndham Championship. I hope to see a competitive Woods, maybe not contending at this tournament but at least competing at a level that is worth watching and waiting all this time for. If Tiger plans to have a playing 2017 season, this might be a story to watch and see how it fulfills as the year progresses at each tournament.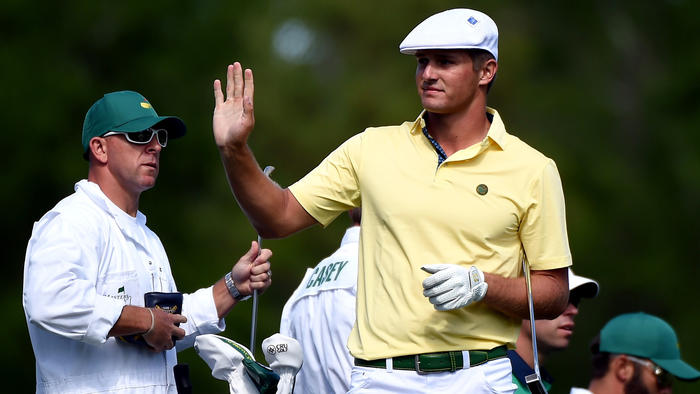 The future of American golf is in the hands of former No. 1 World Ranked Amateur Bryson DeChambeau. This will be his first year as a full-time PGA Tour member coming off a top-25 finish on the Web.com tour which is the tour right beneath the PGA Tour. The top 25 from the Web.com tour get a pass into the PGA in hoping to retain or earn status on the PGA Tour.
Now let's talk about this 23-year old from Modesto, California, who played collegiate golf at Southern Methodist University. In his first tournament at The Arnold Palmer Invitational, he produced three rounds of even-par after finishing with an impressive 6-under 66 to finish off the weekend in a tie for 27th. His best finish coming at the RBC Heritage in which he produced three rounds under par in finishing in a tie for 4th. This young kid has a lot of potential and his game can do the talking averaging 294 yards off the tee and a scrambling percentage around 61.
I can't wait to see what this kid has in store for 2017 expecting a possible win or two. Even better yet, contending in a major or making a spot for himself on a President's Cup team which will be played at Liberty National in Jersey City.
With such a short offseason, some players are getting off to a quick start in their plans of which tournaments to play in. The 2017 PGA Tour season could be one for the record books in which Tiger could earn his 15th career major or Sergio can finally break through and get that coveted first career major off his back.