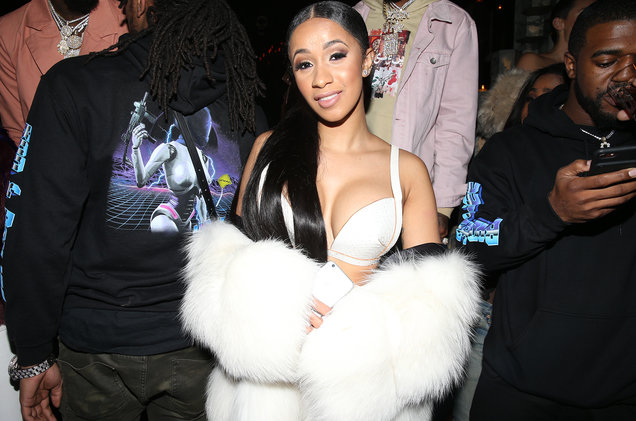 Cardi B has become the first female rapper in 19 years to reach No. 1 without a featured artist.
As though it seemed that this day would never come, it has! Cardi B's hit song "Bodak Yellow" is now the #1 song in the country. After a long battle to the top versus pop singer Taylor Swift, Cardi came and conquered.
Late yesterday, it was reported that Post Malone's "Rockstar" entered the runoff for the #1 spot. While Cardi moved to the top, Malone secured his spot, debuting his single at #2.
In Cardi-style, the Bronx rapper celebrated with a big blowout celebration earlier today at the Atlantic Records office. Ballons, champagne, and gold plaques were found all around for the joyous event posted on the Angela Yee's Instagram.
"Bodak Yellow" is the second solo single to hit #1 from a female artist, following after Lauryn Hill in 1998 for "Doo Wop (That Thing)".
Congratulations Cardi B for having the #1 song in the country, you deserve it all.