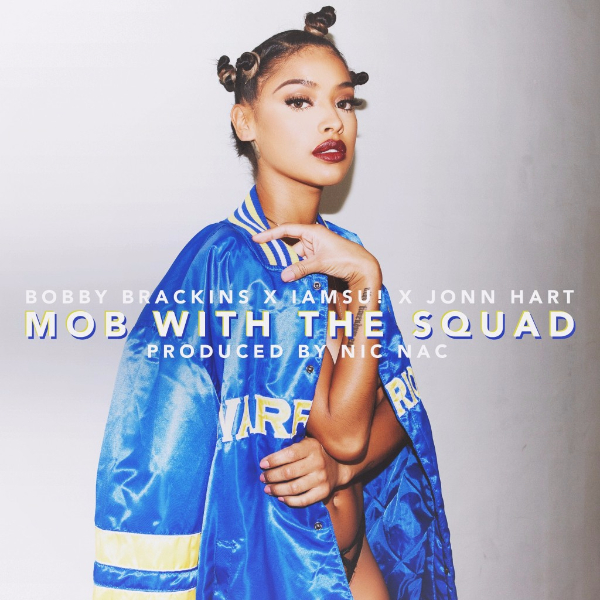 Singer and songwriter, Bobby Brackins from Oakland, California is back with a new joint. Known for penning Tinashe's breakout hit record '2 On' and the anthem 'Loyal' for Chris Brown, Bobby is a force to be reckoned with and has proven himself.
While he has records like 'My Jam' featuring Zendaya and Jeremih getting its spins or the previously released 'Hot Box' which received a DJ Mustard remix with the original featuring G-Eazy and Mila J.
If you don't remember he also appeared on the critically acclaimed Ray J record 'I Hit It First', so Brackins is no stranger.
Being from the Bay Area it was only right he celebrates the Golden State Warriors winning the 2015 NBA Championship with a record. Enlisting the help from Iamsu! and Jonn Hart, he releases 'Mob With The Squad' produced by Nic Nac.
Check out the record below which was released by L.A. Leakers so pardon the tags.