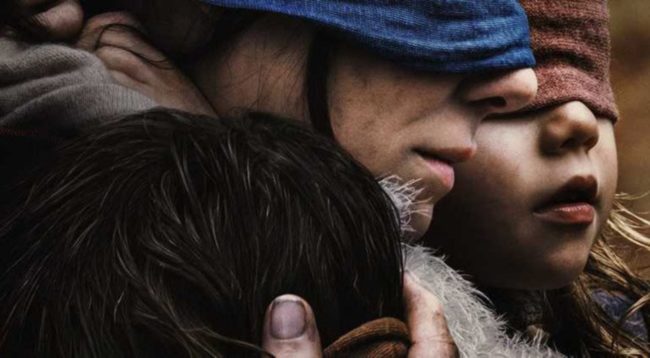 If you've been on any social media app, you've definitely seen any and every Bird Box meme that social media has to offer. Unless, you've been using Facebook this week. In that case, you'll see all the Bird Box memes sometime next week because Facebook is late on just about every social media trend. Nevertheless, the social media phenomenon known as Bird Box will find you no matter who you are.
The Netflix film starring Sandra Bullock and Trevante Rhodes hit the streaming service on December 14th and has not looked back since. Despite being limited to one online streaming service, Netflix has reported that 45 million accounts have viewed the movie so far. In a tweet, Netflix wrote, "45,037,125 Netflix accounts have already watched Bird Box." Netflix also added that the film had the biggest seven day opening of any other original film on the service. Other original films include Will Smith's Bright, Idris Elba's Beasts of No Nation and the J.J. Abrams led film, The Cloverfield Paradox.
Heading into 2019, Netflix will look to have even more success with a grand slate of original films. Some of Netflix's biggest 2019 releases include Andre Holland's High Flying Bird, Jake Gyllenhaal's Velvet Buzzsaw and Vanessa Hudgens' Polar. Not to mention, the streaming service has a Taylor Swift concert special release on New Year's Eve.