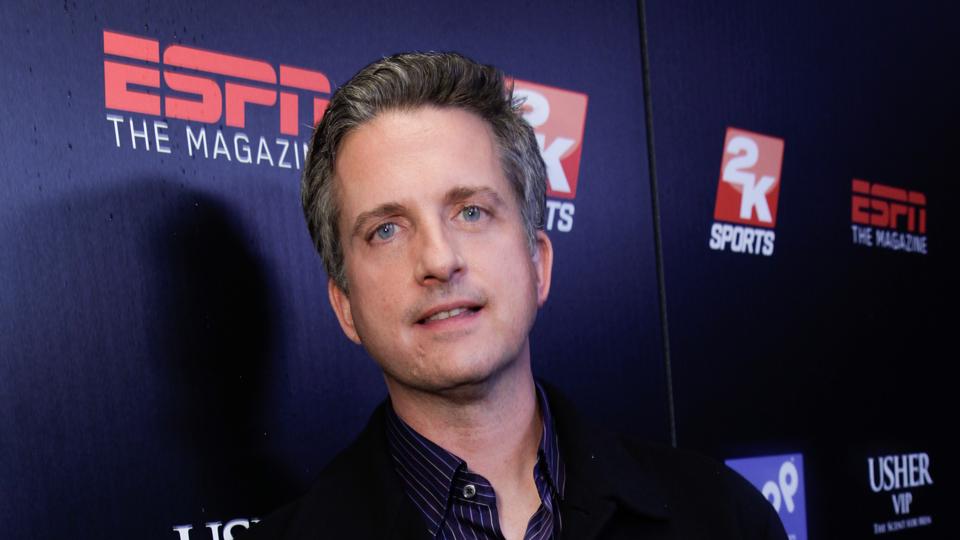 'Grantland Basketball Hour', 'Bill Don't Lie' and 'The B.S. Report', enjoy them while you can with Bill Simmons on as the host because they are no long going to feature 'The Sports Guy'.
Recently, Simmons and ESPN reached a crossroads where they couldn't agree to a new contract when his deal expires in September. Earlier this week there was a noticeable rumbling among people on twitter that the 'Bill Don't Lie' podcast was missing from its normal Monday spot.
It appears now we have an answer from ESPN President John Skipper.
Following from Sports Illustrated.
There will be no farewell columns, podcasts or television appearances for Bill Simmons on ESPN.

SI has learned that ESPN and Simmons have worked out an agreement that officially ends his tenure as a front-facing employee for ESPN. Simmons sent an email to Grantland staffers this week informing them that he would no longer be working for the site he founded in 2011. Simmons will also no longer do podcasts or appear on television for ESPN.

"We're going to work through where we are, and I don't have any comment on what we might do," Skipper said. "It's going to be better for us to talk to each other and not go to the press. Anything we are talking about is personal and confidential, and I expect you'll hear from Bill and I in the not so distant future about what we are up to. Right now all is cordial."

"We are going to continue to do it, and we are going to continue to do it at the same level both financially and staff-wise," Skipper said. "Bill did a great job building that site, and I think he and I will be on the same page in suggesting we want to build on that legacy." Asked specifically by SI.com if he had a long-term commitment to Grantland, Skipper said yes.
The executive producer for ESPN's award-winning 30 for 30 series, the editor-in-chief of the 'Grantland' website and one of the most popular ESPN columnist tenure with the company is all over. It appears that he will ride his contract out until September and then we'll see the jockeying begin.
It's going to be the biggest summer free agency bidding war since last summer when LeBron James took his talents back home to Ohio. Where Simmons will end, no one knows but some early favorites must include Sports Illustrated, Turner Sports and even companies like CBS, FOX and Yahoo!.