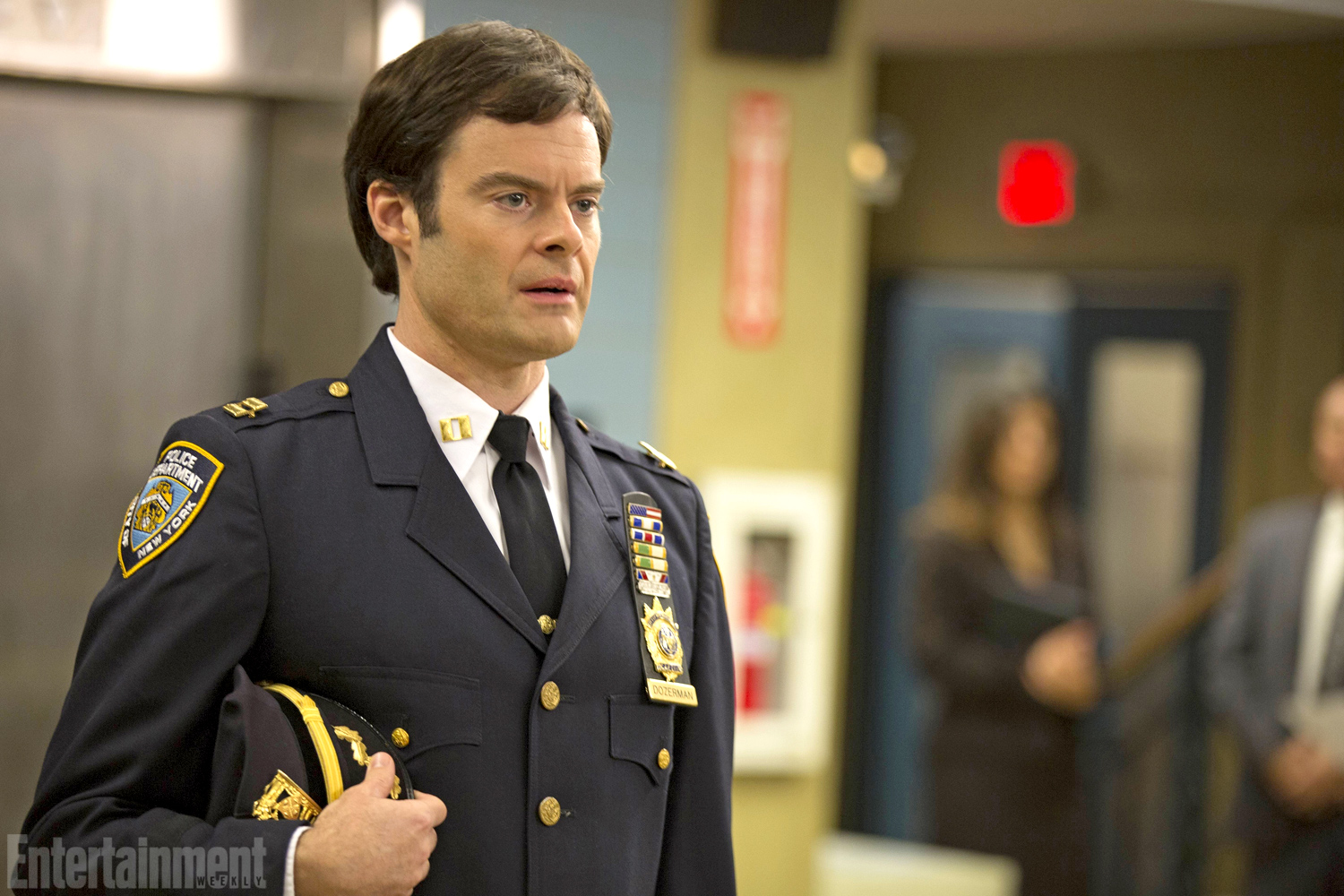 Bill Hader is the boss! The boss of Brookyln that is!
In the season 3 premiere of FOX's comedy Brooklyn Nine-Nine, Hader stars as Captain Seth Dozerman, replacing Captain Hold [Andre Braugher] who was reassigned to a PR post with the NYPD in the season 2 finale.
"Captain Dozerman is a severely anal-retentive personality," says Andy Samberg, who stars as goofball Detective Jake Peralta. "He is not an obvious fit with the precinct — and Jake in particular — but Jake does his best to acclimate."
The former SNL members will reunite on the show.  "Bill is funny as hell in the role," continues Samberg, "Dozerman is a borderline lunatic, so in a lot of ways he fits in well at the Nine-Nine. It was great to see Bill and work together again. It's basically "Laser Cats" set in the past with a way bigger budget." 
Hader joins a guest roster for season 3 that includes The Good Wife alum Archie Panjabi and 24's Mary Lynn Rajskub.