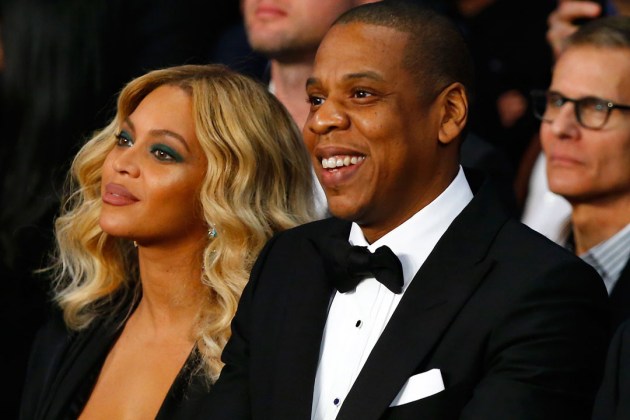 The music industry's worst kept secret is no longer a secret. After much speculation, Beyonce and Jay-Z are going on the run yet again this summer across Europe and North America. The Carter's will begin their tour this summer on June 6th in Wales before traveling to fifteen cities and ending their European run in Nice, France on July 17th at Allianz Riviera. Eight days later, the North American leg of their tour will kick off in Cleveland before traveling to New Jersey, Miami, Atlanta, New Orleans and ultimately ending in Vancouver on October 2nd at BC Place. This tour will be the couples second in five years and if the trailer is any indication, it is sure to bring more fireworks than the first.
The tour's announcement comes less than a week after the Philadelphia stop on the tour was posted on Ticketmaster prematurely and then retracted. Being the royal family of hip-hop that they are, the couple did not comment on the situation. Rather, they sat back, gave the fans what they wanted and watched the excitement roll in.
Beyoncé is so petty and so rude. She has no regard for my emotions and feelings. She does not care about my bank account and she definitely doesn't care to give me any more music. Nevertheless, let me get these funds ready to get me a ticket to #OTRII




— Lauren Porter (@thelaurenline) March 12, 2018
If you listen carefully, you can hear the sound of the money I don't have already being used to pay for #OTRII tickets ?????

— Yusuf ???? (@colouroffensive) March 12, 2018
Food $200
Data $150
Rent $800 #OTRII Tickets $3,600
Utility $150
someone who is good at the economy please help me budget this. my family is dying

— Tyler Conway (@jtylerconway) March 12, 2018
Last week, the couple was featured alongside Future on DJ Khaled's newest single, "Top Off". The tour also comes two years after Beyonce's critically acclaimed Lemonade and Jay-Z's incredible 4:44. It should be a fun night for those in attendance to see how the first family of hip-hop comes together for this show. Who knows? Solange could slide through for an appearance. Above all else, we need Blue Ivy to come through for the first live performance of "Blue's Freestyle".