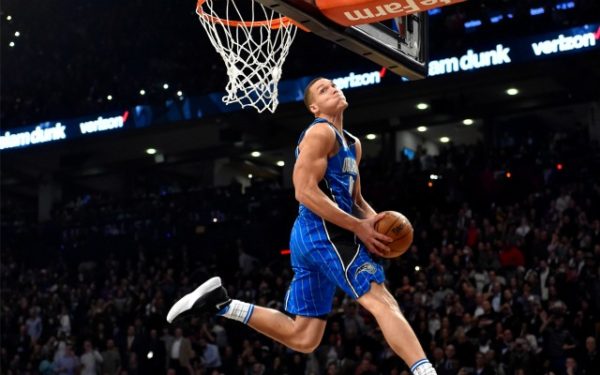 Ranking the top-five young power forwards in the NBA. At number five, it's the Orlando Magic's Aaron Gordon.
The NBA-Twitter world has been in disarray since the Finals ended. From Dennis Rodman making diplomatic visits to North Korea to our annual discussion of how good Nikola Jokic is, we've been in full offseason mode. I thought I'd do my part to soothe tensions by making a completely pointless list of the best young players in the game.
A few notes to consider:
Playoff potential (or performance) is weighed heavily. Players who have a major weakness to be exploited will be docked accordingly, at least until it's somewhat rectified.
The list is a ranking based on projecting the players going forward, not a ranking of how good the players are right now.
I haven't included anyone from the upcoming draft class. Trae Young may very well be the next Steph Curry, but we won't know for sure until he's dropping in 30-footers at the highest level.
This is a list of the best talent under 23. The best. All of these guys are really good. If I happen to put one guy over your favorite player, it's not that I hate your favorite player or team. Please try to remember this before you set fire to my Twitter mentions calling me an idiot (though you certainly might be right in a more general sense).
The cutoff point, age-wise, was anyone still listed as 23 or under via Basketball-Reference.
Without further ado, let's start with the league's up-and-coming power forwards.
Number Five: Aaron Gordon
Think of the worst party possible. Every second person is referring to themselves as "one." The snacks suck. Someone just brought up religion, and the beers are running perilously low. You'd consider making a break for it, but your designated driver is otherwise engaged.
That's the party Aaron Gordon has been suffering through for the first four years of his career.
Orlando RFA Aaron Gordon has agreed to a four-year, $84 million deal to re-sign with the Magic, league sources tell Yahoo.

— Shams Charania (@ShamsCharania) July 2, 2018
…Good for him?
The Magic have yet to eclipse 35 wins during Gordon's tenure. The front office traded away Victor Oladipo – who would become an All-Star and the recipient of this year's most improved player award – just one of a slew of head-scratching roster moves. Former coach Frank Vogel played Gordon out of position for an entire year. Miserable night after miserable night, the Magic have seemed rudderless.
The following questions are much more difficult to answer than they should be: How good is Aaron Gordon, and how good can he become?
Improvements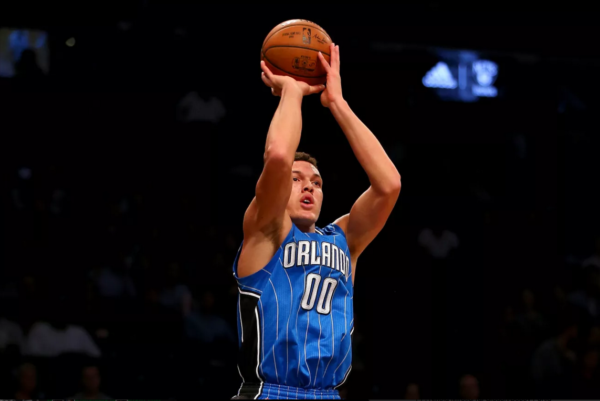 Though his progress hasn't been linear (or pretty), Gordon has certainly developed during his time in Florida. He is a worker. Teammates and coaches have raved about the time Gordon puts in on improving his game. Speaking to Philip Rossman-Reich of the Orlando Magic Daily, former Magic coach Frank Vogel had this to say:
"He works extremely hard on his game, he works extremely hard on his body. He is trying to get the whole group and raise the level of the whole kids."
The time Gordon puts in is clearly evident in his shooting.
Many around the league snickered as Gordon's 3-point shooting went in the toilet as the season progressed. Gordon shot 39.8 percent from distance during November, a number that was pretty unsustainable. However, his catch-and-shoot 3 seems to be real. Per NBA tracking data:
November: 45.8 percent (3.8 attempts)
December: 48.6 percent (4.4 attempts)
January: 21.2 percent (4.7 attempts)
February 1 to the end of the season*: 38.1 percent (3.5 attempts)
NOTE: I blocked this period for sample-size purposes. Gordon only played four games in February.
The Jekyll-and-Hyde effect Bismack Biyombo (now with the Charlotte Hornets) had on Gordon's offense can't be understated. Gordon posted a 52.5 effective field goal percentage sans-Biyombo last season, a number roughly on par with guys like Bradley Beal (52.7 percent) and Khris Middleton (52.4 percent). With the big lane-clogger on court, that number dropped to 44.5 percent,  closer to Dennis Smith Jr. (44.6 percent) and Lonzo Ball (43.1 percent).
In other words, in terms of efficiency, Biyombo's presence on the court turned Gordon from fringe-All-Star to league-low wretched. Removing Biyombo from the equation should do wonders.
Gordon seems like the type of player who should be effective driving the ball. Long, quick and blessed with otherworldly bounce, "one"* can imagine him charging toward the rim like LeBron James. The reality is less sexy. Gordon has a better handle than most power forwards, but it's not nearly sharp enough to handle some of his more ambitious moves and forays to the hoop:
*In comedy that's called a callback.
Gordon has one of the quickest second jumps I've ever seen. The "dunker" moniker is often viewed as pejorative, but Gordon really can dunk everything that comes his way. The damage he could do in a properly spread floor is crazy:
A properly spread floor could theoretically happen in Orlando if Mo Bamba's 3-ball translates from empty gyms to NBA courts. I'll not hold my breath just yet. (If you're interested, below is a visual representation of the type of space Gordon has typically had to work with during his time with the Magic).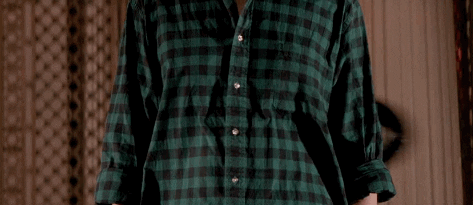 Gordon's defensive ceiling is limitless. Vogel was supposed to transform the Magic into a quality defense, but the team mostly sputtered on that end. With better rim protection and length all over the floor, the Magic project much better going forward. Gordon still makes mental errors on defense, but his insane speed, athleticism and length allow him to recover better than the majority of the league:
Looking Forward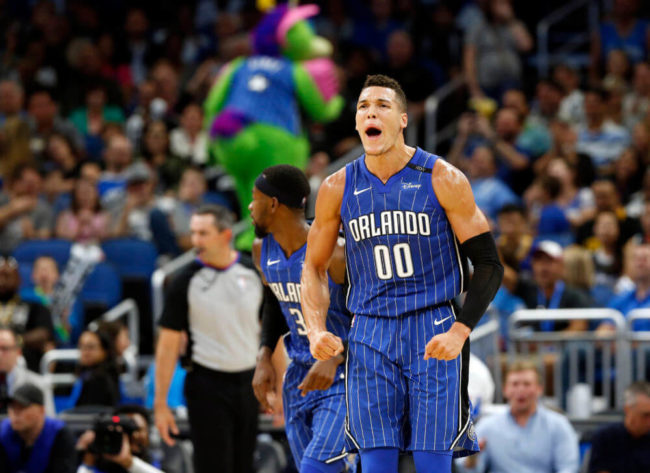 Here's the real case for Gordon: in the modern NBA of switching defense and courts cluttered with mobile, athletic wings, Gordon fits the prototype. He might never reach the heights his jaw-dropping athleticism tantalizes. It's very possible "good" is as far as he gets.
Gordon fits pace-and-space. Gordon fits small-ball. It seems unlikely to me, given the faith I have that his catch-and-shoot 3 is a real thing, that he'll ever be a liability at the highest level of the playoffs. There's real value in guys of his ilk if the goal is simple: win a championship. A lot of "stars" in the league have a cap on how far they're viable into the postseason.
Assuming the Magic ever get there, of course.
All stats courtesy of NBA stats and basketball-reference.