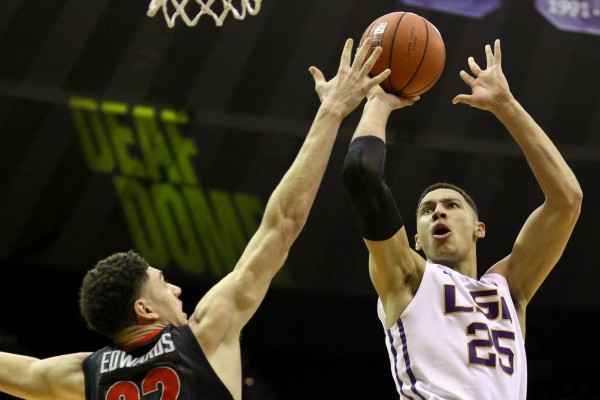 Here we go! The road to the 2016 NBA Draft has officially begun. As the NCAA Tournament goes into the Sweet Sixteen and teams get knocked out, players start to think about themselves and whether they should opt for the NBA Draft.
Not many players have done it yet but with the news of Ben Simmons opting in for the Draft, I can unequivocally say that the floodgates will open.
"I'm making it official," Simmons told ESPN late Sunday night.

The 6-foot-10 Australian averaged 19.2 points, 11.8 rebounds and 4.8 assists per game this past season for the Tigers, who finished a disappointing 19-14 overall and 11-7 in the SEC, failing to make the NCAA tournament.

LSU declined an invitation to play in the NIT.
I've seen people dog on Ben Simmons and it's warranted. It's not warranted for people like Michael Wilbon to say that UNC's Brice Johnson is a better prospect though. Simmons is showing red flags when it comes to his personality. If he's stat stuffing in College and not really caring about the team result, what is he going to be like in the NBA? And does he think that the silky moves will fly with LeBron James or Kawhi Leonard guarding him? I don't think so.
I think he'll be good in the NBA, not great, but alright.