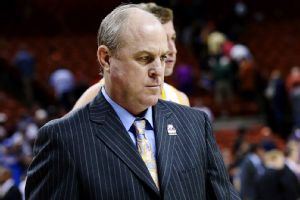 Ben Howland is moving from sunny Southern California to Starkville, Mississippi. The former UCLA head coach has reached an agreement to become Mississippi State's next men's basketball coach.
Howland, who is 57, took UCLA to three straight Final Fours from 2006-2008. In his final season in Westwood back in 2012-2013, Howland led the Bruins to a 25-10 record winning the Pac 12 regular season title.
Howland, who has been a TV analyst for the past two years, has a career record of 399-208 with coaching stops at UCLA, Pittsburgh, and Northern Arizona.
He will replace Rick Ray, who was fired on Saturday after three seasons in Starkville. The Bulldogs were 13-19 this season and 37-60 in Ray's tenure.