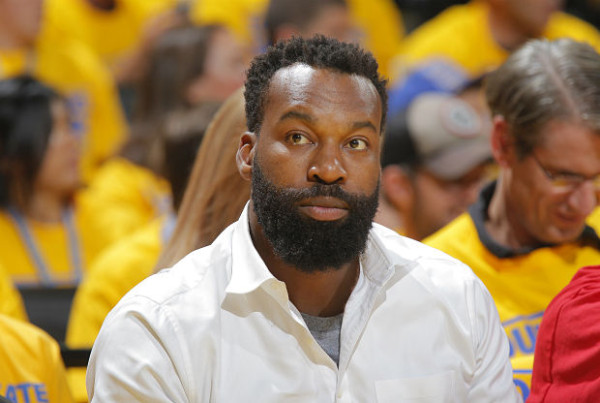 Two time NBA All-Star Baron Davis has been outspoken on Twitter about a potential NBA comeback. The veteran guard has not seen NBA action since the 2011-12 season when he last laced up for the New York Knicks. That same season, Davis posted averages of 6.1 points and 4.7 assists in 29 total games.
What team need a vet … I'm tryna hoop

— Baron Davis (@BaronDavis) September 6, 2017
Would love too https://t.co/6mYNGTLXHV

— Baron Davis (@BaronDavis) September 7, 2017
One of the teams Davis is showed strong interest in are the Golden State Warriors. However, with the CBA's over-38 rule in effect, Davis should not expect a long-term deal with any NBA organization. Davis, who played four seasons in a Dubs uniform, played in one of the most notable NBA upsets in postseason history.
In the 2006-07 playoffs, the eight seed Warriors managed to take out the 67-win Dallas Mavericks featuring league MVP Dirk Nowitzki. Davis led his "We Believe" Warriors that series with 25 points and 5.7 assists in an epic six-game series. That marked the first time an eight seed won against a first seed team in 13 seasons.
Davis is a two-time All-Star and was selected third overall in the 1999 draft. Known for his excellent defensive play, Davis also led the NBA in steals twice. He posts career averages of 16.1 points and 7.2 assists a game. He played for the New Orleans Pelicans, Cleveland Cavaliers, and New York Knicks.