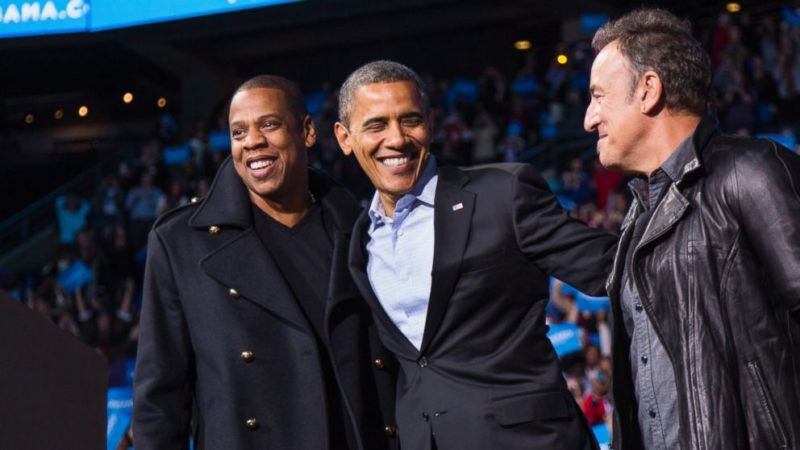 Former President Barack Obama is certainly enjoying life outside of the White House. Over the years, the 44th U.S. President has been spotted attending college basketball games, helped his best friend become President and launched a podcast with Bruce Springsteen. Having a bit of fun over the weekend, the former President spent time on Instagram answering questions from his followers. During his Q&A session, the former U.S. Senator talked about his appreciation for Shawn "Jay-Z" Carter.
"I've mentioned a couple of songs that even when I was running for president came up a lot on my iPod. One of them was 'My 1st Song' by Jay-Z, which is a song that I love because it talks about the struggle of just trying to make it," he said.
"There's a line in there, 'Treat my first as my last and my last as my first and my thirst is the same as when I came.' And I actually kept on listening to that song during the presidency because it was a reminder that — even when you do make it — having a little bit of that sense of still being hungry, still having to work hard, still having to prove something, that's what keeps propelling you forward."
Is The Black Album his favorite Hov album? Who knows? Next time, someone should ask him to rank Jay-Z's album. Or is that too much?
.@BarackObama opens up about his love for JAY-Z's "My 1st Song"

? @Complex pic.twitter.com/J6HZssXWMV

— JAY-Z Daily (@JAY_Z_Daily) April 2, 2021