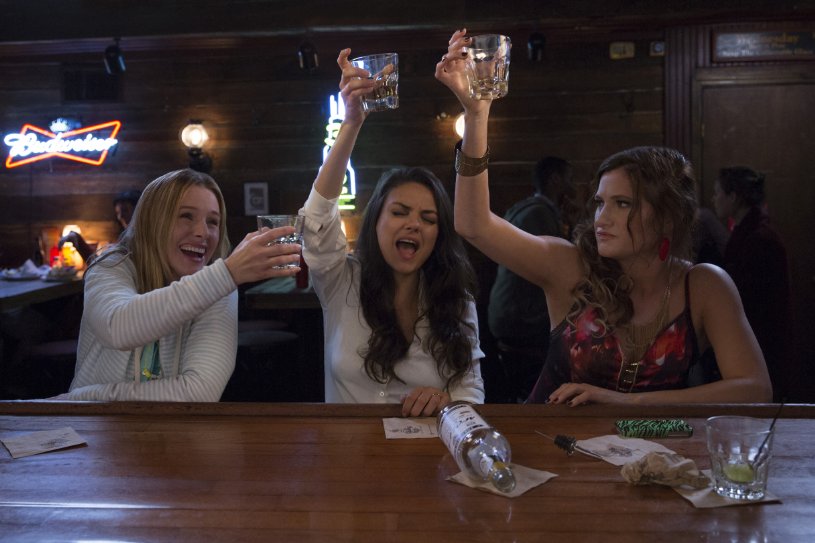 It's no secret that being a mom is hard work, but it looks like too much for Mila Kunis in the first trailer for the upcoming comedy movie Bad Moms:
"In this new comedy from the writers of The Hangover, Amy has a seemingly perfect life – a great marriage, over-achieving kids, beautiful home and a career. However she's over-worked, over-committed and exhausted to the point that she's about to snap. Fed up, she joins forces with two other over-stressed moms on a quest to liberate themselves from conventional responsibilities – going on a wild, un-mom-like binge of long overdue freedom, fun and self-indulgence – putting them on a collision course with PTA Queen Bee Gwendolyn and her clique of devoted perfect moms" (STX Entertainment).
The film is directed by Scott Moore and Jon Lucas, who are better known as the comedic masterminds behind the hit film The Hangover. Originally, Judd Apatow was set to produce with Leslie Mann (How to be Single), but the two were forced to exit the project due to scheduling conflicts. The cast includes Mila Kunis, Kristen Bell, Kathryn Hahn, Annie Mumolo, Jada Pinkett Smith, and Christina Applegate.
STX Entertainment has distribution rights, with Bill Block and Suzanne Todd as producers.
Bad Moms will be released in theaters on July 29. Check out the first trailer for the film below!