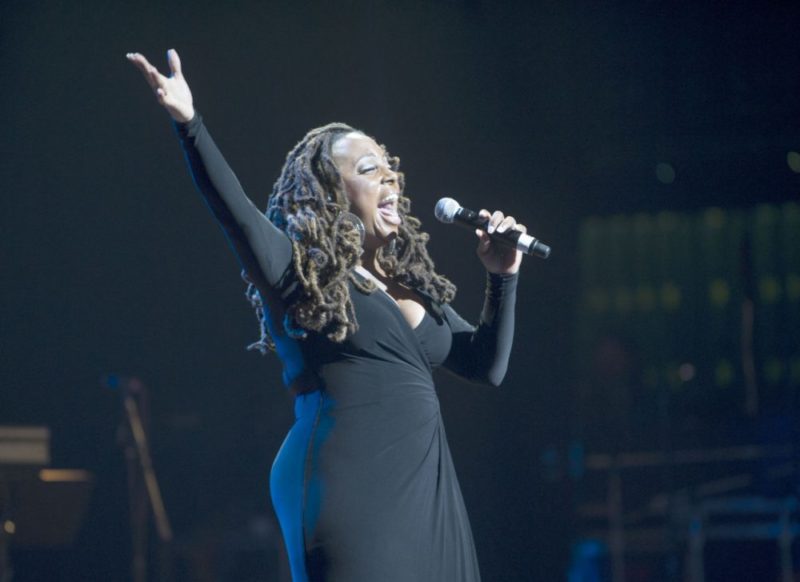 Despite the setbacks that have emerged in his career, Jussie Smollett has moved forward with his directorial debut, B-Boy Blues. His first film began production this weekend and he has brought in some notable stars for the project.
Ledisi, Brandee Evans and Broderick will appear in the film. Newcomers like Timothy Richardson, Thomas Mackie and Landon G. Woodson will also star in the film. Heather B., Jabari Redd, Tiesha Thomas, Brian Lucas and others round out the cast.
B-Boy Blues is based on James Earl Hardy's book of the same name. Hardy's work "hilariously and heartbreakingly explores the love and life of a middle class, politically conscious magazine editor Mitchell Crawford and a Harlem born and bred ruff-neck bike messenger Raheim."
"Like so many same-gender-loving, black men… B-Boy Blues was and continues to be a story that hits home for me in ways that not many people truly understand. With that said… it's truly a universal story about Black on black love. I couldn't be more psyched to have this project be my feature film directorial debut," Smollett said.
"To have someone as iconic as James Earl Hardy, trust me, to bring his vision to life is an honor I don't take lightly. And to produce/finance it with the launch of my company, SuperMassive, which will invest in projects by LGBTQ+, women and filmmakers of color is what my life's work has been for. I hope I do it justice, but with the cast and crew we've assembled it's looking damn good."
Smollett and company will continue filming in New York this month.