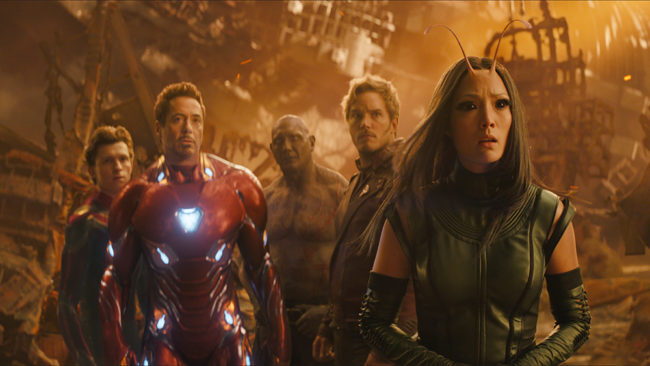 And with one snap, the Marvel universe was in a flux. Fans and critics alike were left in shock after in May, Thanos snapped his fingers and half of our beloved superheroes disappeared in front of our eyes. We've patiently created memes, funny videos and enough Thanos related jokes to hold us over until a new trailer and now, it's finally here.
"Part of the journey is the end….."
Here's a 1st look at Avengers 4: End Game pic.twitter.com/lJyq1Ikwgv

— Def Pen (@defpen) December 7, 2018
The new Marvel trailer picks up where most would expect it too. Thanos has left the universe in shambles. While he doesn't make an appearance in the trailer, Thanos is definitely the topic of discussion. Tony Stark is shown floating through space without food and water. Meanwhile, those on Earth are reflecting on losing 50% of the world's living creatures. Towards the end, Ant-Man finally shows back up to give us all a glimmer of hope.
The second part to Avengers 'Infinity War' will drop on April 26, 2019 and now we have our first glimpse at what is going to happen in the continuation. Not to mention, we have the Captain Marvel film set to hit theaters in April. Marvel definitely has a lot in store for 2019.