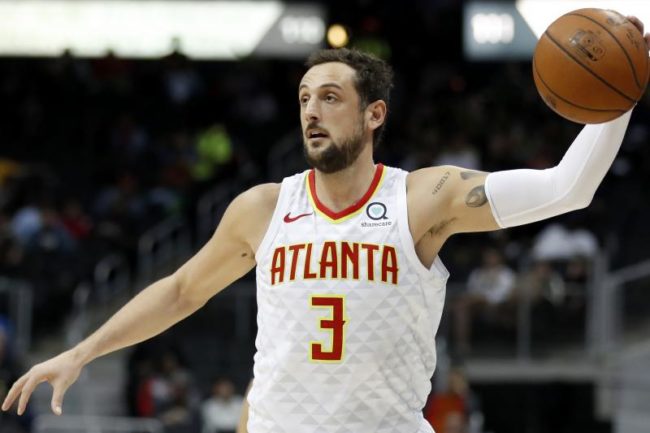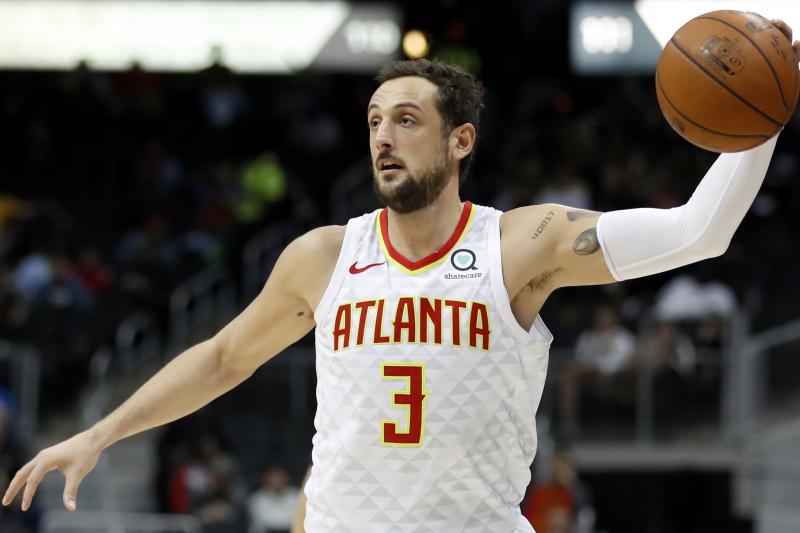 The Atlanta Hawks are a rebuilding franchise, and they continued to further their youth movement by waiving veterans Marco Belinelli and Ersan Ilyasova after this season's trade deadline.
The decision of waiving the players as opposed to trading them came down to other teams wanting the Hawks to take on additional salary along with a second-round pick in return, and according to KL Chouinard of Hawks.com, the team wasn't willing to take on the extra money:
Travis Schlenk on 92.9, on waiving Ilyasova and Belinelli vs. trading them back at the deadline:

"Essentially teams were asking us to take back anywhere from $9 million next year to $5 million next year."

He prefers the utility of summer cap space. pic.twitter.com/UHCAVDWcxj

— KL Chouinard (@KLChouinard) February 27, 2018
It was known in the weeks leading up to the trade deadline that the Atlanta Hawks were making their veterans – specifically Ilyasova and Belinelli –  available for teams looking to add another piece for a playoff run.
Both Ilyasova and Belinelli have since signed with the playoff-hopeful Philadelphia 76ers as reliable bench presences, hoping to contribute to the Sixers first postseason run since 2013.
The pair have been moving around the NBA quite often as of late, as Belinelli is now on his fifth team in just four seasons after spending time with the San Antonio Spurs in 2015, the Sacramento Kings in 2016 and the Charlotte Hornets in 2017 before splitting time between the Hawks and Sixers this season. Ilyasova has faced a similar fate, splitting time with the Detroit Pistons and Orlando Magic in 2016, then spending a short time in Oklahoma City and Philadelphia last season before being traded to Atlanta and making his return to the Sixers this season.