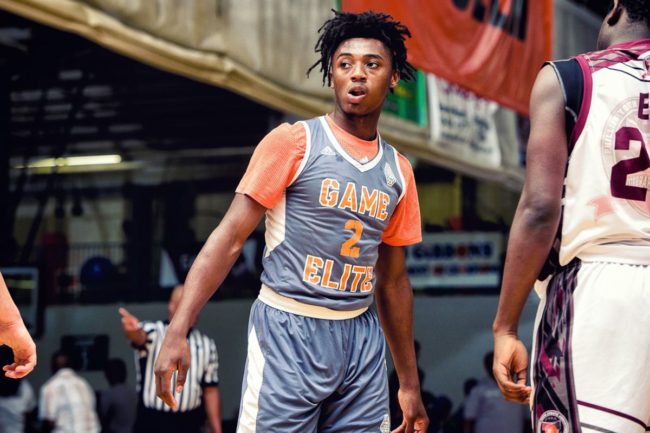 Ashton Hagans, originally the top ranked point guard of the high school basketball recruiting class of 2019 has chosen to back out of his commitment to Georgia and re-classify a year early to the class of 2018. The news was released by Hagans' AAU coach Chris Williams.
"Just opening his options to see how everything plays over the next few weeks," Williams said.
Georgia has not been linked to the recent corruption scandal in college basketball, but the Bulldogs may be facing stability issues going forward. Head coach Mark Fox has only made the NCAA tournament twice in Fox's eight seasons in Athens. With Georgia likely not making the big dance again this season, Fox's tenure may soon be over.
Ashton Hagans is reportedly still considering his hometown team in Georgia, as he currently attends Newton High School in Covington, GA. Other schools such as Kentucky, Tennessee, Florida State, and Georgia Tech were reportedly in the mix before Hagans' initial commitment to Georgia back in December. More schools in need of a program changing point guard for the 2018-2019 season will likely join the hunt.
The 6'4" guard instantly becomes one of the top players left available for the 2018 class, and one of the top players in the class overall.