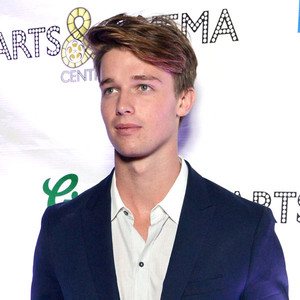 Arnold Schwarzenegger's son, Patrick Schwarzenegger  has landed his next movie role.
The 20-year old has been cast in Paramount's Scouts vs. Zombies.
The film follows a group of Boy Scouts who try to fight off a zombie attack in their small town.
Schwarzenegger will play a high school quarterback and rival to the Boy Scout's leader in the upcoming film.
He will be joined by Tye Sheridan, Logan Miller, Joseph Morgan and David Koechner.
Scouts vs. Zombies will begin filming on May 8.