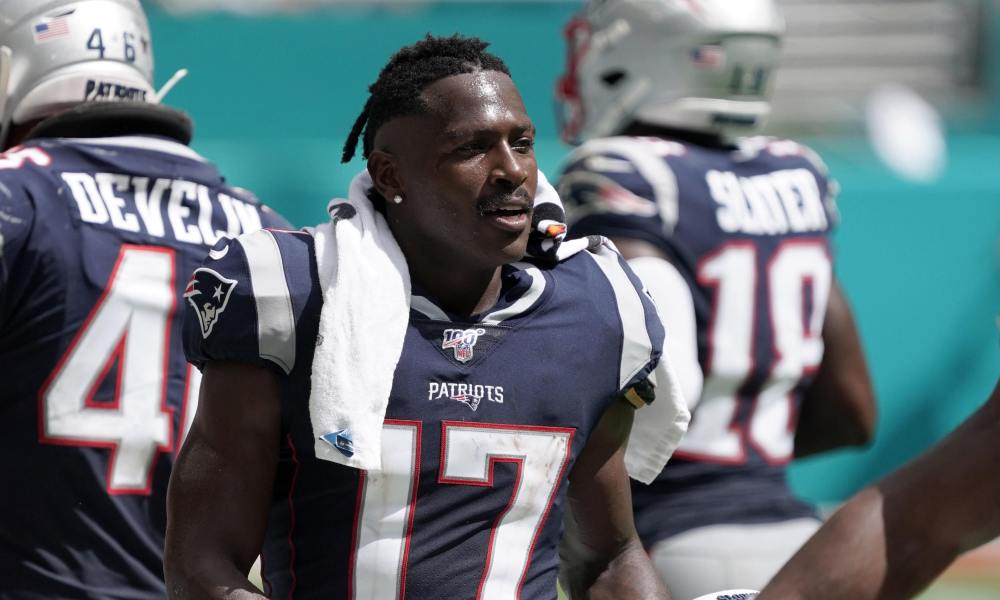 Amid a pair of sexual abuse accusations among other off-field grievances, New England Patriots wide receiver Antonio Brown continues to dig himself a deeper hole.
After Brown's second accuser came forward about his sexual advances in a recent story by Sports Illustrated, the historic pass-catcher seemingly didn't take kindly to her latest claims. According to messages obtained by SI, Brown sent his accuser 'intimidating' texts shortly after the story was first released. Brown's accuser was an artist he had been building a professional relationship with.
A woman who says Antonio Brown made an unwanted sexual advance toward her in 2017 and was fired after not reciprocating received what she characterized as intimidating texts from the Patriots wide receiver on Wednesday night in the wake of a Sports Illustrated story detailing her allegations, according to her lawyer in a letter sent to the NFL on Thursday evening, which included screen shots of the messages.

On Wednesday night, the woman says, she received a group text message that appeared to come from the same phone number Brown provided to her in 2017. The text chain, with four other phone numbers on it, included photos of her and her children, with the person she believes is Brown encouraging others in the group to investigate the woman. The texter accused the artist of fabricating her account of the 2017 incident for cash.
For Antonio Brown, this is just the latest twist in what's been a long few drama-filled months. Brown suited up for the Patriots for the first time in Week 2, bringing in four receptions for 56 yards and a touchdown.
Of course, Brown's latest allegations come from a professional painter who had been working on a mural in his house when he exposed himself to her in his Miami home. The accuser is the second woman to come forward on Brown's history of sexual abuse, joining his former college classmate and trainer Britney Taylor.
While the NFL had been investigating Brown's case with Taylor throughout the week, they now have another matter to do their due diligence on. Brown avoided being placed on the commissioner's exempt list last week and figures to take the field again in Week 3 barring something unforeseen.
Brown and the Pats will be visited by their division rival New York Jets this Sunday at 1:00 ET.