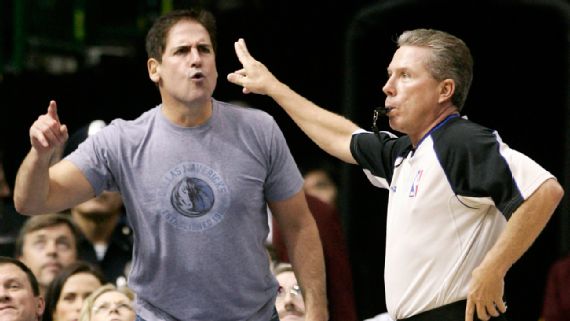 A group of Republicans who are against Donald Trump were trying to lure Dallas Mavericks owner Mark Cuban to run as a third party candidate. The conservative politicians, which include 2012 Republican candidate Mitt Romney, are trying to block the presumptive GOP nominee of getting key votes from his party.
Cuban spoke with the Washington Post, stating that it's not the right time to run for President." Cuban told the Post that he does not anticipate running for president this year, saying "there isn't enough time." "I don't see it happening," Cuban wrote in an email to the newspaper.
Cuban told ESPN.com that he had "no comment" in regards to if he would consider running in the 2020 presidential election.
"[Trump] could come after me all he wanted, and he knows I would put him in his place," Cuban said. "All that said, again, I don't see it happening. There isn't enough time." Cuban didn't identify who the anti-Trump Republicans were, but he did say that they told him he challenge Trump because of his "bluster and volume, combined with substance and the ability to connect with voters on a more personal basis."
Cuban became the Mavericks majority owner in 2000, where he helped revive the franchise. Dallas won their lone NBA championship in 2011. The team has only missed the playoffs twice in 17 seasons since Cuban came on board.