There are the players that decide to go to the Blue Blood schools. Kentucky, Duke, North Carolina. Carrying on traditions decades old. Then there are those players that reject the usual and forge their own paths. Anthony Edwards is a forge your own path kind of player. The elite guard put up great numbers in his lone college season but was unable to drag his team along. Much like Ben Simmons' lone season at LSU, Edwards and the Bulldogs were unable to garner much success. With the NCAA behind him, Edwards is poised to be a top-5 pick in the 2020 NBA Draft. With enough talent to make an instant impact, there is plenty to talk about so let's breakdown the Anthony Edwards draft profile.
Scoring Ability
Anthony Edwards gets buckets. The number one reason he is so valued comes from his elite scoring ability. Edwards gets to the basket with ease. Draws fouls in the paint. Hits jump shots from mid-range to three-point range. He averaged 19.1 points a game last season. His knowledge of the offensive side of the game is unmatched in this draft. When you need a bucket, you want the ball in his hands. Plain and simple. This is the main reason why Edwards may be a favorite for Rookie of the Year next season.
Anthony Edwards really had 33 second half points against no. 3 Michigan State ?pic.twitter.com/YshaIMSv7s

— Def Pen Sports (@DefPenSports) November 28, 2019
Edwards has one of the most valued abilities in the NBA today. Microwave like offensive game. In the blink of an eye, Edwards can start a run by himself. Transition and the fast-paced offense only help his game elevate. He gave Michigan State's squad a 33 point second half early last season. A perfect example of his talents.
Explosiveness
Part of why Edwards is so talented scoring the ball comes from his explosiveness. Standing at 6'5″, 225lb with a 6'9″ wingspan, Edwards is a formidable player. His first step is quick and in the NCAA he was rivaled by very few. He uses his strength in combination to make plays inside. There were many times where Edwards simply bullied his defenders to get to spots on the floor. Many poor perimeter defenders failed to stay in front of Edwards. Much like Tom Crean's best player ever, Dwyane Wade, Edwards can wow a gym with his play. In the NBA, Edwards will fit right in as a two-guard.
Edwards will only continue to mold his strength and explosiveness. This will allow him to rebound the ball well from his position. He averaged 5.2 rebounds in Georgia. The main strength of his explosiveness has to be getting to the basket and getting fouls. The young guard was able to average 5.3 free throws a game, hitting 4.1 (77.2%).
On-Ball Defense
This is the highlight of Edwards' defensive ability. He isn't horrible off the ball, but we will discuss that more later. On-ball, he has the potential to be a real menace. His size, strength, and quick first action give him all the tools he needs. On the perimeter, this will translate pretty well to the NBA. He averaged 1.3 steals a game at Georgia. Edwards usually got the hardest defensive assignment all season too. There is some hope that he can develop his rim-protecting skills more. That would just be icing for whoever drafts Edwards of course.
Weaknesses
There isn't much to complain about with Edwards. Looking at his play as a Bulldog there are some evident things. First of all, scoring efficiency needs to improve. Edwards shot just above 40% last season on almost 16 shots a game, not great. Better decision making in general will need to improve. 2.7 turnovers last season isn't awful but needs to be better. Defensively Edwards isn't a great team defense guy. Off the ball, he can get lost at times. In the NBA this will be something he will need to work on. Defensive liabilities don't play a lot in the NBA. Passing is another aspect of his game that is not very developed. Expect Edwards to mainly play the two-guard with limited distribution responsibilities.
2020 NBA Draft Comparison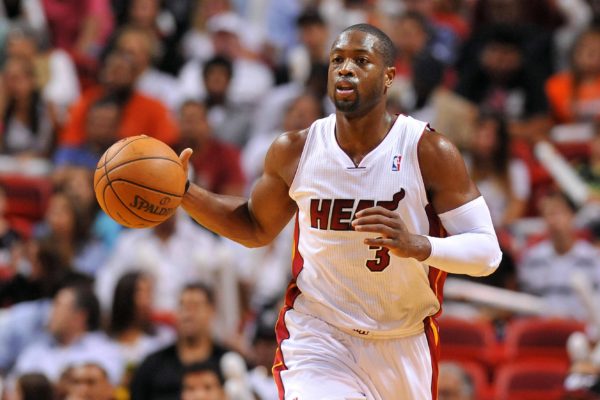 Both Wade and Edwards stand similar in size. Using strength and talent to get their way around the court. Scoring machines. Uber talented. Wade was a much better passer, but maybe Edwards will develop some kind of passing game. Edwards has all the tools to be a Wade-like-player. Exciting, explosive, and always fun to watch. Edwards is going to make a big splash in the NBA and should be an All-Rookie type player this season.