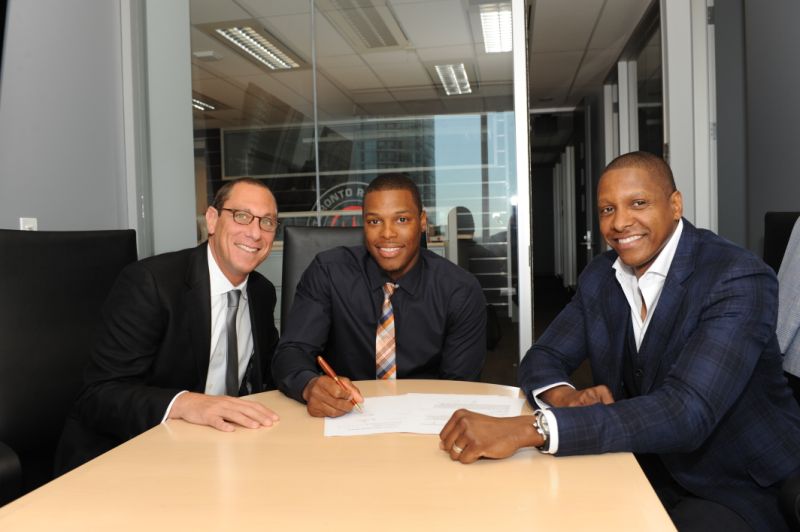 Out of all the big-name agents across the entire sports world, Andy Miller remains one of the largest, until now at least. Miller was the agent for a myriad of high-profile NBA players including stars such as Myles Turner, Kristaps Porzingis, Kyle Lowry, Dwight Howard, and Serge Ibaka.
However, those days appear to be coming to a close. According to ESPN's Adrian Wojnarowski, Andy Miller will no longer be an NBA agent and he has 'relinquished his NBPA agent certification':
The NBPA sent out a memo to players that ASM Sports president Andy Miller has "relinquished his NBPA agent certification." He was representing Kristaps Porzingis and Kyle Lowry, among dozens of others. He also represented Chauncey Billups and Kevin Garnett in past.

— Adrian Wojnarowski (@wojespn) December 6, 2017
This is a major shockwave in the NBA world, one we should see ripple effects from in coming weeks. Players associated with Miller will likely now have to find new representation, a task that is not easy.
While the primary reason for Miller's rescinded agent certification is somewhat unknown, he was part of the probe that the FBI conducted into NCAA college basketball. Miller is also the founder of the major agency ASM Sports, so it's likely some of his former clients will have the opportunity to remain within the agency.
During the probe, the FBI raided the ASM Sports office, including the seizing of Miller's personal computer. Though most of his clients remained under him immediately after the raid, that now appears to be a thing of the past as it seems that Miller's days as a high-profile agent are coming to a close.