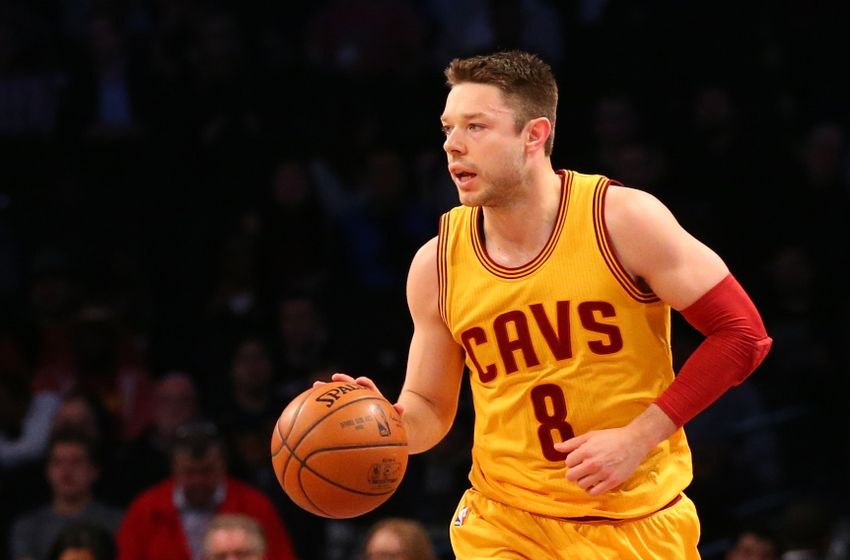 When Matthew Dellavedova hit Andre Iguodala below the belt in game one of the NBA Finals, Iguodala was understandably not happy. This is not the first time that Matthew Dellavedova has done something that could very well be seen as a "dirty" play. In fact, despite having only been in the NBA for three years, if you took a random survey, many NBA fans would tell you that Dellavedova is the dirtiest player in the NBA. Anderson Varejao, Dellavedova's former teammate, does not agree with the "dirty player" label. From Yahoo's Shams Charania:
The villain to the Warriors had returned, months after Dellavedova's altercation with Iguodala on Christmas Day and robust matchup with Stephen Curry in the 2015 Finals. The pain was swift on Thursday, the lowest of low blows for Iguodala. Around these Warriors, the belief permeated: This level of physicality allows Dellavedova to survive on an NBA roster. From Kyle Korver to Al Horford to Taj Gibson last season and Iguodala in December, Dellavedova has created a history, a track record in incidentals.

"Delly needs to play like this to stay in the league," former teammate Anderson Varejao told The Vertical. "If you ask me if Delly is a dirty player, I don't think he is, but he has a way that he plays. He needs to do this for that team; play hard and tough. That is his way of helping Cleveland."

Dellavedova is only in his third NBA year, a pending free agent whose value has trended upward all season. For any NBA team, he's a high-end backup point guard, able to advance a franchise's core principles in team chemistry and defense. For Cavaliers coach Ty Lue, Dellavedova has become a luxury behind Kyrie Irving.
Dellavedova is a very tough, scrappy player. He plays great defense. He plays hard, and plays smart. He's an asset for the Cavs. However, sometimes he skirts the line between scrappiness and dirtiness, and that is what gets him a poor reputation.