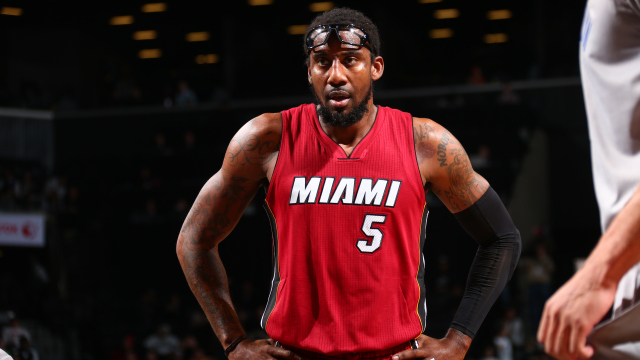 Veteran forward Amar'E Stoudemire has agreed to a deal to continue his Basketball career in Israel next season, according to international reporter David Pick.
Amar'e Stoudemire agreed to deal with co-owned Hapoel Jerusalem to become best-ever NBA star in Israel. https://t.co/FbRb03vzPJ

— David Pick (@IAmDPick) July 31, 2016
Stoudemire is expected to officially announce the news on Monday, according to ESPN's Marc Stein.
Stoudemire officially retired from the NBA last week after spending 14 seasons in the league, signing his last big-league contract to close his career out with the New York Knicks. Before this, he'd made stops with Phoenix, New York, Dallas, and Miami.
Several teams in China had expressed interest in signing the six-time NBA All-Star, but Stoudemire ultimately decided to join Israeli team Hapoel Jerusalem. This has long been a known option that Stoudemire could take, as he owns a share of the team.
In 52 contests with the Miami Heat last season, Stoudemire held per-game averages of 5.8 points and 4.3 rebounds. He was named Rookie of the Year in the 2002-'03 season, after being selected No. 9 overall by Phoenix in the 2002 draft.
Known as one of the game's all-time great finishers around the rim, Stoudemire will likely be inducted into the NBA's Hall of Fame in the near future. While officially gone from the NBA, Stoudemire's Basketball career will in fact continue on in overseas play.