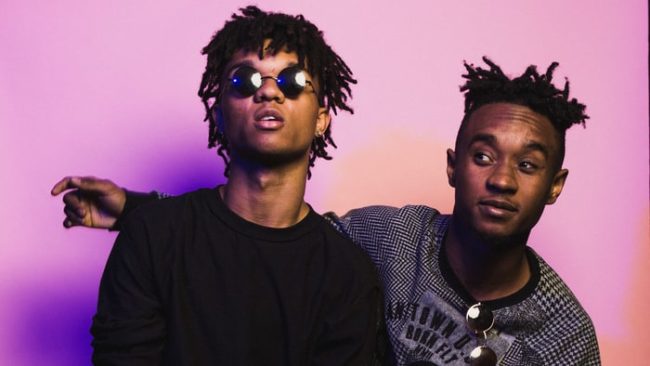 After a two year hiatus, Rae Sremmurd is back with their first full-length project since 2016. Their newest effort, SR3MM, is a three-disc project that includes nine solo songs from each member and another nine records with the two giving it their all. The Swae Lee portion of the project will be named Swaecation, while Slim Jxmmi is naming his nine-song project, Jxmtro. The project will feature guest appearances from Young Thug, The Weeknd, Pharrell, Zoe Kravitz and more.
Earlier this week, the brothers from Mississippi released the cover for the project, which resembled Outkast's iconic Speakerboxxx/The Love Below album cover two decades prior. Swae Lee also followed up the group's joint album cover with a solo cover of his own for his solo portion of the project titled Swaecation.
The 'SR3MM' album cover is giving us 'Speakerboxxx/The Love Below' vibes ?https://t.co/Beye1UK8ty

— XXL Magazine (@XXL) May 1, 2018
The duo is currently riding high off of the success of their quartet of singles off the Rae Sremmurd portion of the album. The duo began with the Juicy J assisted, "Powerglide", and later followed up with songs like "Chanel" featuring Pharrell, "Close" featuring Travis Scott and "T'd Up". Swae Lee also put out solo singles, "Guatemala" and "Hurt to Look". Slim Jxmmi also put out one of his nine solo records, "Brxnks Truck", back in March.
After two months of receiving bits and pieces of the album, the full project is here. All twenty-seven songs are available to be streamed below. Check out Rae Sremmurd's third studio album, SR3MM, right here.