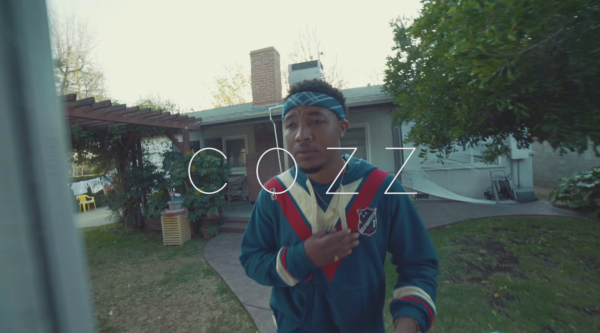 It's been seven years since J. Cole released his debut album, 'Cole World: The Sideline Story'. Since then, he's delivered three stellar albums and risen to be the heir of Jay-Z's Roc Nation empire. One of his underrated contributions to the world of Hip-Hop is his own Roc Nation like brand, Dreamville. While it started out as an homage to his hometown, Fayetteville, North Carolina, it has grown to be something much bigger than that. It has contributed to fashion, culture and most notably, music. While the world has justifiably focused its attention on the likes of TDE and the A$AP Mob, Dreamville has quietly built up enough momentum to be in the conversation for the best crew in Hip-Hop. With acts like Bas, J.I.D and Ari Lennox, Dreamville has a bright future. Today, one of Dreamville's hallmark acts, Cozz, released his latest project, 'Effected'.
The fifty-minute project features the Los Angeles emcee giving listeners the origin story for his superhero-like rise to the Dreamville squad's west coast representative. With features from Hip-Hop royalty like Kendrick Lamar, J. Cole, and Curren$y, the project shows lyrical and songwriting improvement from his previous project, 'Nothin' Personal'. His improvement as both an artist and lyrical rapper is best displayed in "Demons N' Distractions", "Zendaya" and his outstanding performance alongside King Kendrick Lamar on "Hustla's Story". Despite his obvious growth, Cozz feels the way that Cole once felt under Jay-Z's shadow-underrated. On the project's opening track, "Questions", the Los Angeles native raps, "I keep an even mind but gotta know the reason why. These niggas ain't really sure of me, I ain't certain G. They doubt me currently even with Cole referrin' me." If the initial reactions of fans are any indication of how the project will be received, Cozz may be on the road to opening some eyes.
Cozz and Nipsey's albums are both GREAT bodies of work and that's probably an understatement.

— Letty (@Letty) February 13, 2018
https://twitter.com/khristodoulos/status/963438087408881664
Open your ears, ears and hearts to Cozz's new project, 'Effected'. It's streaming now on all major streaming platforms.