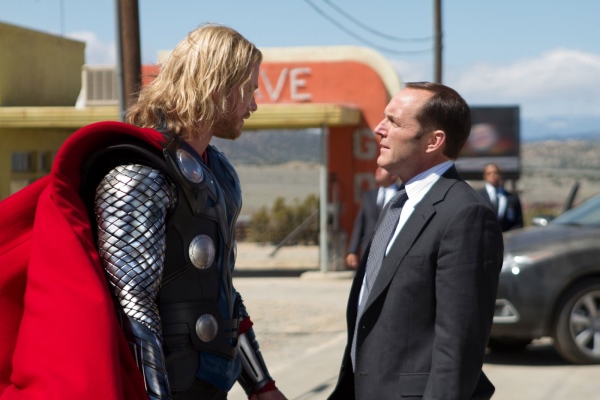 'Marvel's Agents of SHIELD' is set to have a 'Thor' crossover in an upcoming episode.
The November 19 episode titled 'The Well' will follow events that take place in 'Thor: The Dark World' which will be released on November 8.
The official synopsis for the show reads "In the aftermath of the events chronicled in the feature film Marvel's Thor: The Dark World, Coulson and the Agents of SHIELD pick up the pieces – one of which threatens to destroy a member of the team."
A cast list has been released for the episode as well but Chris Hemsworth's is not featured.